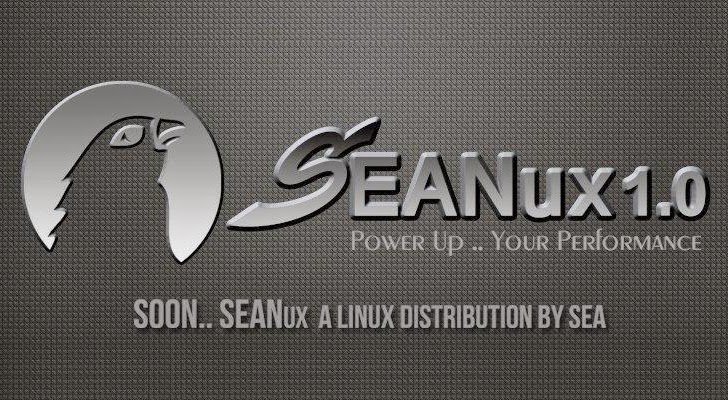 Lots of Linux distributions are offered free of cost on the Internet by a number of companies, non-commercial organizations and by many individuals as well, and now, the notorious
Syrian Electronic Army (SEA)
has
announced
their own Linux distribution known as
SEANux
.
A Linux distribution is a coordinated collection of software consisting of a customized version of the kernel together with hundreds of open source (i.e., free) utilities, installers, programming languages and application programs. Some of the most popular distributions are Fedora (formerly Red Hat), SuSE, Debian, Ubuntu, Kali Linux, Tails OS and Mint Linux.
SEA (Syrian Electronic Army) is the same group of hackers who made the headlines in past year by launching advance phishing attacks against media organisations, usually Western media outlets.
At this moment, SEA team has not provided any further information regarding their SEANux operating system, but considering their past activities, it's hard to trust an operating system released by the SEA hackers group.
SEANux slogan says "Power Up.. Your Performance." Now the question rises that what kind of performance they actually want to point out. Is that Power up your system performance? or Power up your hacking skills? or Power up your Social Engineering tactics? as most of their targets included social media sites. But, at this moment we can only assume, until they release more details on it.
If I talk generally, in our community, i.e. Infosec community, we majorly have three types of Operating System distributions, as follows:
Linux OS for Penetration testing and Hacking - like Backtrack or Kali Linux which comes wrapped with a collection of penetration testing and network monitoring tools used for testing of software privacy and security.
Forensic OS - Operating System which comes with pre-installed digital forensic tools for testing and security purpose.
An Anonymous OS - Operating Systems like Tails which keeps it users tracks clear. Tails provides users' anonymity and privacy, and was reportedly used by the Global surveillance Whistleblower Edward Snowden in discussions with journalists because it includes a range of tools for protecting your data by means of strong encryption.
We are expecting "SEANux" to be a mixture of Tails and Kali Linux, with lots of pre-installed hacking and Privacy tools. But I would doubt about the integrity of this new operating system SEANux - Linux distribution from the SEA, until we get a clean chit from the Infosec community after its release.
It wouldn't be a shock or a surprise if SEANux comes with a few backdoors or some privacy concerning malwares hidden in it. As in 2012, Anonymous groups of hackers released an operating system called ANonymous-OS, which was later found to be as a backdoored Operating System.
So, we recommend you to install this Operating System only on a virtual machine, so that your important credentials and data remains on a safer side.