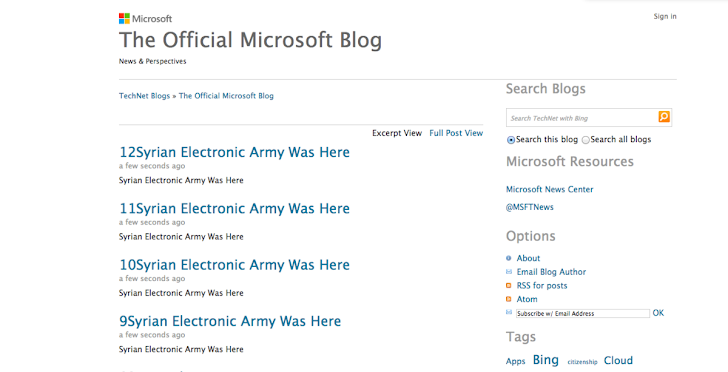 It could be the worst day ever for Microsoft's patch management and Incident response team.
A group of pro-Syrian hackers '
Syrian Electronic Army
' has successfully compromised the official Twitter account of the Microsoft News (
@MSFTNews
), Xbox Support.
They also defaced the Microsoft's TechNet blog (
blogs.technet.com
), and posted deface not over the blog. Microsoft says the situation is under control and no customer data was compromised.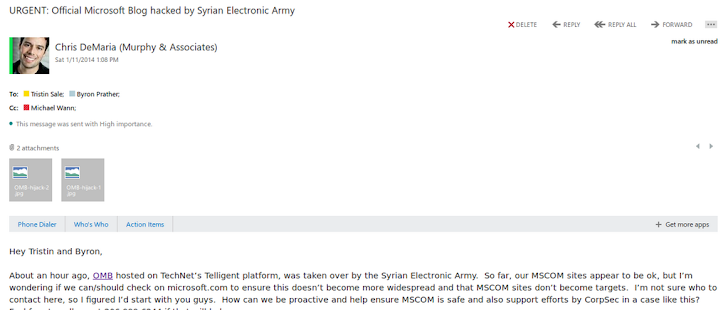 Last week, the
SEA hacked Skype's blog
and official twitter page, to spread the information about the NSA spying i.e. "
Hacked by Syrian Electronic Army.. Stop Spying!
" and today we have seen similar tweets from the Microsoft's News account.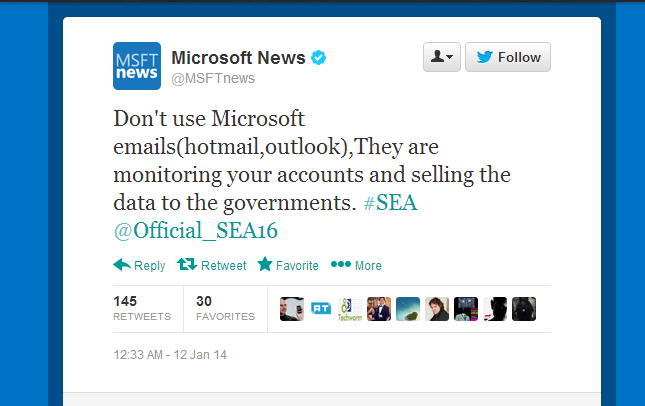 The hacked tweets were visible on Microsoft's Twitter account for at least an hours, but have since been deleted. For the time being, their blog is also down for maintenance.
Stay tuned to
+The Hacker News
for information about the hack, we will update shortly.