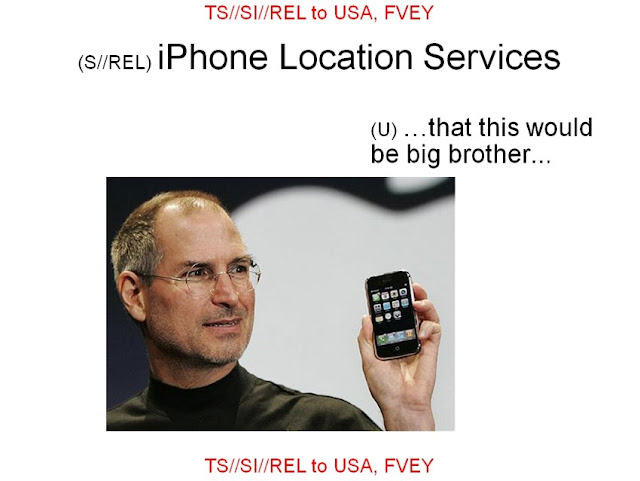 But among other Smartphones,
iPhone
apparently is the most popular with the National Security Agency. Another NSA presentation leaked by NSA whistle-blower
Edward Snowden
and published by German paper
Der Spiegel
, describing
Steve Jobs as the real Big Brother and iPhone buyers as the "zombies"
.
By cracking mobile operating systems and eavesdropping on mobile communications, the data obtained in this way includes contacts, call lists, SMS traffic, notes and location information.


"Such as a iPhone picture of a foreign government official who took selfies while watching TV, and a picture of an unknown man, apparently an Afghani fighter, in the mountains of Afghanistan. And remember the iPhone's location bug? That enabled tracking of people over extended periods of time before being fixed by Apple in mid 2011."
In April 2011, the researchers discovered that Apple was storing the coordinates of every location iOS device owners into an unencrypted file.
One of the slide uses images from Apple's "1984" commercial, saying "Who knew in 1984... that this would be big brother... and the zombies would be paying customers?".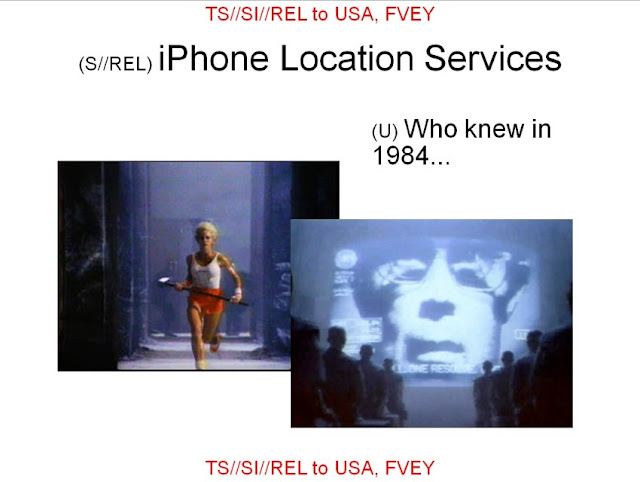 According to several documents, the NSA spent years trying to crack
BlackBerry
communications. Both Blackberry and Google denied that there was any backdoor access through apps or otherwise on their systems, nor did they allow governmental access through other means.
But one of the slides in the presentation titled "Your target is using a BlackBerry? Now what?" shows an email from a Mexican government agency which was sent using BlackBerry encryption technology, intercepted by the NSA nonetheless.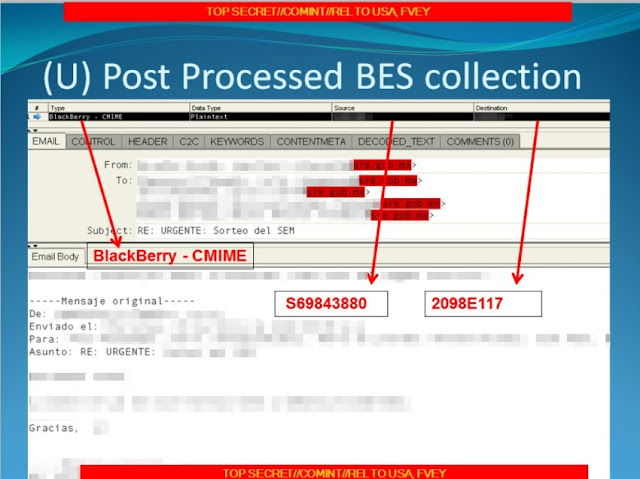 Der Spiegel has revealed that the agency is able to leverage so called backdoor access to infiltrate your computer remotely and decrypt the iPhone backup files created during each iTunes sync, injecting small scripts that enable additional access to at least 38 iPhone features.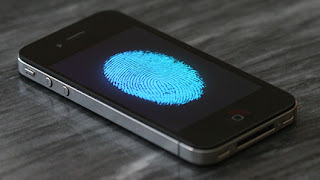 Just hours before Apple takes the wrappers off of its latest flagship iPhone 5S, more rumors have surfaced about the device's about the inclusion of a
fingerprint scanner
and The Wall Street Journal has all but confirmed the presence of this new feature.
Apple trying to introduce its new Fingerprint Reader technology as a security feature after the privacy fears have been heightened in recent weeks due to the NSA spying scandal, as well as the rise of fraud and hacking scams.
Ironically, the fingerprint reader's presence has raised new security fears. It is possible that, the NSA's next phase could be - collecting Fingerprint Scans of users without knowledge for biometric data or Intelligence data collection ?