The FBI Tuesday announced the arrest of Karen 'Gary' Kazaryan, a 27-year old man, who is said to have blackmailed more than 350 women after convincing them to strip off in front of their webcams has been arrested in the US.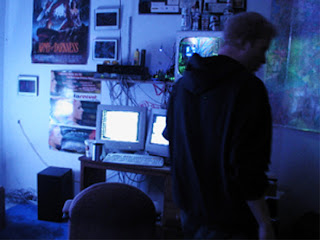 He was arrested in Glendale, California on Tuesday after being indicted on 15 counts of computer intrusion and 15 counts of aggravated identity theft, and faces a possible 105 years in the Big House if convicted. The FBI described the alleged blackmail as "
se*tortion
".
He is accused of hacking into the victims accounts and changing their passwords, locking them out of their own online accounts. He then searched emails or other files for naked or semi-naked pictures of the victims, as well as other information, such as passwords and the names of their friends.
He then posed online as the women, sent instant messages to their friends and somehow, persuaded those friends to get undressed so that he could view and take pictures of them. US authorities said they had found about 3,000 pictures of nude or semi-nude women on Mr Kazaryan's computer.
The FBI said that it hasn't yet linked all of the nude and semi-nude images with people's actual identities. "
Anyone who believes they may have been a victim in this case should contact the FBI's Los Angeles Field Office at (310) 477-6565
," said a statement issued by the
bureau
.