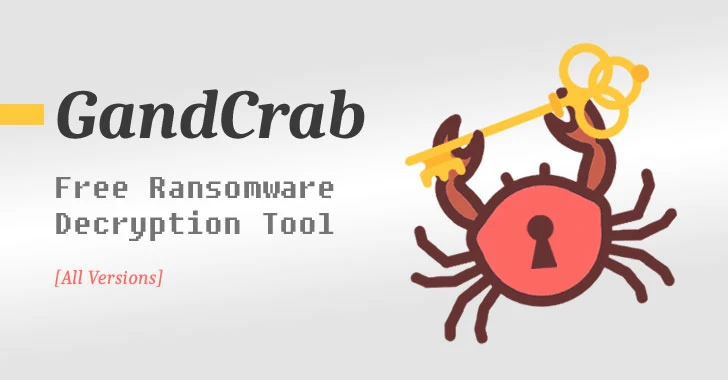 Cybersecurity researchers have released an updated version of GandCrab ransomware decryption tool that could allow millions of affected users to unlock their encrypted files for free without paying a ransom to the cybercriminals.
GandCrab
is one of the most prolific families of ransomware to date that has infected over 1.5 million computers since it first emerged in January 2018.
Created by BitDefender, the new GandCrab decryption tool [
download
] can now unlock files encrypted by the latest versions of the ransomware, from 5.0 to 5.2, as well as for the older GandCrab ransomware versions.
As part of the "
No More Ransom
" Project, BitDefender works in partnership with the FBI, Europol, London Police, and several other law enforcement agencies across the globe to help ransomware affected users.
The cybersecurity company in recent months released ransomware removal tools for some older GandCrab versions that helped nearly 30,000 victims recover their data for free, saving roughly $50 million in unpaid ransoms.
The GandCrab creators recently announced retirement of their
Ransomware-as-a-Service
(RaaS) operations that allowed
criminal hackers
affiliated with the organized crime extort more than a total of $2 billion from victims.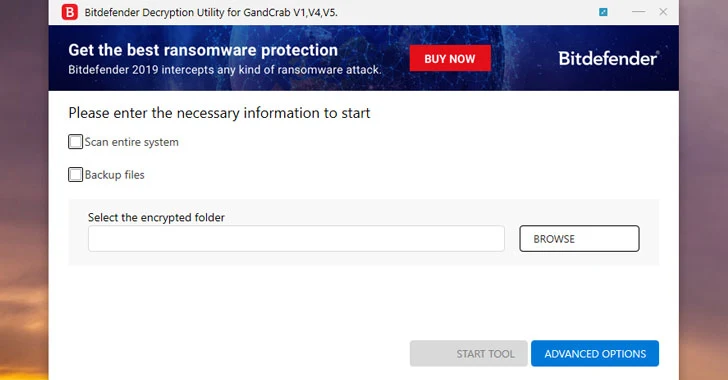 "While the number is clearly exaggerated, the GandCrab operation was prolific enough to score enough revenue to allow its masters to retire," researchers at
BitDefender
said. "The shutdown will be followed by deletion of all keys, leaving the victims unable to retrieve the ransomed data even if they do pay a ransom."
"Launched in January 2018, GandCrab quickly became the go-to tool for hackers for affiliate-based ransomware, holding a 50% share of all the ransomware market by mid-2018," the Europol
explained
.
"Set as a ransomware-as-a-service licensing model, distributors could buy the ransomware on dark web markets and spread it among their victims. In exchange, they would pay 40% of their profits to the GandCrab developers and keep 60% for themselves."
Most computer viruses make their way into your systems due to lack of simple security practices. Here below, we have listed some simple tips you should always follow to protect your computers against ransomware attacks:
Beware of Phishing Emails — Always be suspicious of uninvited documents sent over an email and never click on links inside those documents unless verifying the source.
Backup Regularly — To always have a tight grip on all your important files and documents, keep a good backup routine in place that makes their copies to an external storage device that is not always connected to your PC.
Keep your Antivirus Software and System Up-to-Date — Always keep your antivirus software and systems updated to protect against the latest threats.