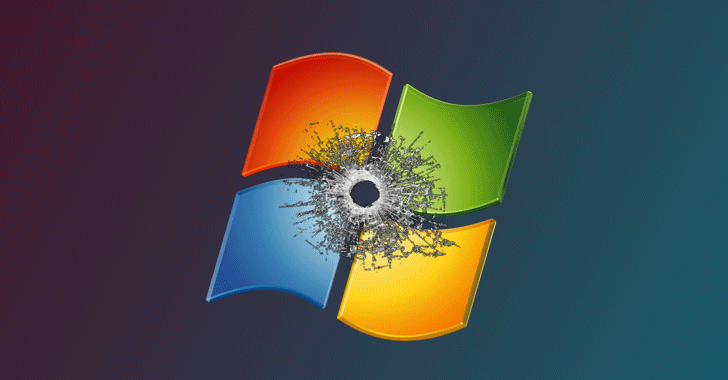 Get ready to install a fairly large batch of security patches onto your Windows computers.
As part of its
September Patch Tuesday
, Microsoft has released a large batch of security updates to patch a total of 81 CVE-listed vulnerabilities, on all supported versions of Windows and other MS products.
The latest security update addresses 27 critical and 54 important vulnerabilities in severity, of which 38 vulnerabilities are impacting Windows, 39 could lead to Remote Code Execution (RCE).
Affected Microsoft products include:
Internet Explorer
Microsoft Edge
Microsoft Windows
.NET Framework
Skype for Business and Lync
Microsoft Exchange Server
Microsoft Office, Services and Web Apps
.NET 0-Day Flaw Under Active Attack
According to the company, four of the patched vulnerabilities are publicly known, one of which has already been actively exploited by the attackers in the wild.
Here's the list of publically known flaws and their impact:
Windows .NET Framework RCE (CVE-2017-8759)—
A zero-day flaw,
discovered
by researchers at cybersecurity firm FireEye and privately reported it to Microsoft, resides in the way Microsoft .NET Framework processes untrusted input data.
Microsoft says the flaw could allow an attacker to take control of an affected system, install programs, view, change, or delete data by tricking victims into opening a specially crafted document or application sent over an email.
The flaw could even allow an attacker to create new accounts with full user rights. Therefore users with fewer user rights on the system are less impacted than users who operate with admin rights.
According to
FireEye
, this zero-day flaw has actively been exploited by a well-funded cyber espionage group to deliver
FinFisher Spyware
(FinSpy) to a Russian-speaking "entity" via malicious Microsoft Office RTF files in July this year.
FinSpy is a highly secret surveillance software that has previously been associated with British company Gamma Group, a company that legally sells surveillance and espionage software to government agencies.
Once infected, FinSpy can perform a large number of secret tasks on victims computer, including secretly monitoring computers by turning ON webcams, recording everything the user types with a keylogger, intercepting Skype calls, copying files, and much more.
"The [new variant of FINSPY]...leverages heavily obfuscated code that employs a built-in virtual machine – among other anti-analysis techniques – to make reversing more difficult," researchers at FireEye said.
"As likely another unique anti-analysis technique, it parses its own full path and searches for the string representation of its own MD5 hash. Many resources, such as analysis tools and sandboxes, rename files/samples to their MD5 hash in order to ensure unique filenames."
Three Publicly Disclosed Vulnerabilities
The remaining three publicly known vulnerabilities affecting the Windows 10 platform include:
Device Guard Security Feature Bypass Vulnerability (CVE-2017-8746): This flaw could allow an attacker to inject malicious code into a Windows PowerShell session by bypassing the Device Guard Code Integrity policy.
Microsoft Edge Security Feature Bypass Vulnerability (CVE-2017-8723): This flaw resides in Edge where the Content Security Policy (CSP) fails to properly validate certain specially crafted documents, allowing attackers to trick users into visiting a website hosting malware.
Broadcom BCM43xx Remote Code Execution Vulnerability (CVE-2017-9417): this flaw exists in the Broadcom chipset in HoloLens, which could be exploited by attackers to send a specially crafted WiFi packet, enabling them to install programs, view, change, or delete data, even create new accounts with full admin rights.
BlueBorne Attack: Another Reason to Install Patches Immediately
Also, the recently disclosed Bluetooth vulnerabilities known as "
BlueBorne
" (that affected more than 5 Million Bluetooth-enabled devices, including Windows, was silently patched by Microsoft in July, but details of this flaw have only been released now.
BlueBorne is a series of flaws in the implementation of Bluetooth that could allow attackers to take over Bluetooth-enabled devices, spread malware completely, or even establish a "man-in-the-middle" connection to gain access to devices' critical data and networks without requiring any victim interaction.
So, users have another important reason to apply September security patches as soon as possible in order to keep hackers and cyber criminals away from taking control over their computers.
Other flaws patched this month include five information disclosure and one denial of service flaws in Windows Hyper-V, two cross-site scripting (XSS) flaws in SharePoint, as well as four memory corruption and two remote code execution vulnerabilities in MS Office.
For installing security updates, simply head on to Settings → Update & security → Windows Update → Check for updates, or you can install the updates manually.