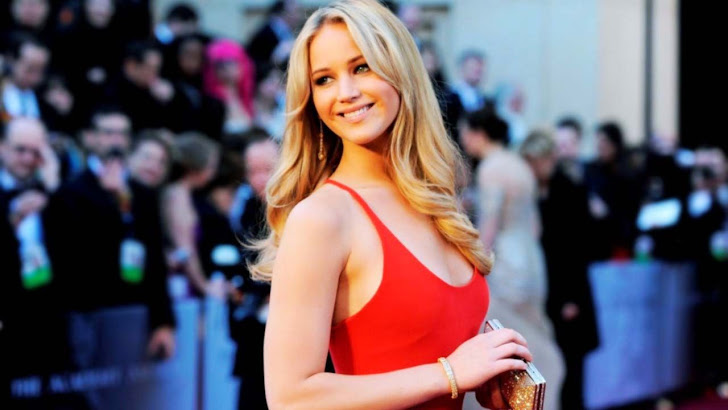 Now this gonna be the height of Privacy Breach! Images of several high-profile persona including actors, models, singers and presenters have been made available online in a blatant hacking leak linked to the Apple iCloud service.
The recent privacy breach appears to be one of the biggest celebrity privacy breaches in history and represents a serious offense and violation of privacy. A hacker allegedly breached Apple's iCloud service and copied the personal photos of at least 100 high-profile stars.
WHO IS BEHIND IT
The anonymous hacker, using the name Tristan, sparked the scandal on Sunday after dumping a large cache of female celebrities' alleged naked photographs onto the 4chan online forum, an online message board used for sharing pictures.
The list of those celebrities allegedly affected, whose photographs are supposedly in this cache, is very long that includes Jenny McCarthy, Rihanna, Kristin Dunst, Kate Upton, the American actress Mary E Winstead, and the Oscar winning actress Jennifer Lawrence.
As a result of the leak, the photographs and videos of female celebrities are apparently being widely circulated on the internet. took to the 'deep web' where the images are thought to have first been posted a week ago to say he had to 'move location'.
HOW ALL THIS BEGIN
The anonymous hacker behind the leaked images scandal posted a brief statement saying that they were going to bed because "s*** was getting real."
On Sunday evening, the anonymous user began posting the images of dozens of celebrities on 4chan website. It is still unclear how the photographs ended up online, but the anonymous hacker may have obtained more than 423 images of over a 100 celebrities without their permission.
Within hours Twitter was awash with hundreds of thousands of tweets about the photographs which are also alleged to include Brits Michelle Keegan, Cara Delevigne, Cat Deeley and Kelly Brook.
CELEBS ADMITTED - SNAPS ARE REAL
The 24-year-old Hunger Games and X-Men actress Jennifer Lawrence icluding several others have confirmed that the leaked photographs are genuine, while some celebrities have disputed the authenticity of the images.


The superstar Jennifer Lawrence's representative previously reported that Lawrence's photographs were stolen, calling the hacking act as "a flagrant violation of privacy." The spokesperson also added, "The authorities have been contacted and will prosecute anyone who posts the stolen photos of Jennifer Lawrence."
Mary Elizabeth Winstead from Final Destination 3 was also been victim of the hack. The actress took to Twitter to react to having her images exposed.
Knowing those photos were deleted long ago, I can only imagine the creepy effort that went into this. Feeling for everyone who got hacked.
— Mary E. Winstead (@M_E_Winstead) August 31, 2014
ANONYMOUS HACKER RESPONDED
The anonymous 4Chan user confirmed that the current privacy breach was a conspiracy which involved more than one individual and "the result of several months of long and hard work."
"Guys, just to let you know I didn't do this by myself," wrote the anonymous hacker in the post thread just after midnight on Monday. "There are several other people who were in on it and I needed to count on to make this happened (sic). This is the result of several months of long and hard work by all involved. We appreciate your donations and applaud your excitement. I will soon be moving to another location from which I will continue to post."
FBI BEGAN INVESTIGATION
In a statement issued on Monday afternoon, the FBI said that it had begun investigating the whole matter.
"The FBI is aware of the allegations concerning computer intrusions and the unlawful release of material involving high profile individuals, and is addressing the matter. Any further comment would be inappropriate at this time."
HOW PHOTOGRAPHS WERE OBTAINED
It is believed that the leaked photographs of high-profile celebs were apparently obtained by the hackers via a massive hack of Apple's iCloud. The images then posted on 4chan websites by its users offering more explicit material in exchange for bitcoin payments.
The hacker on 4chan is also claiming to have over 60 selfies and an explicit sex film of the Oscar-winning actress, Jennifer Lawrence, which is available for a fee in Bitcoins.
NO RESPONSE FROM APPLE
Apple has declined to comment. It has not yet confirmed that its iCloud service was involved in the alleged leak.
The encryption of Apple on general data is considered to be robust, but access to it could be gained if an attacker is able to guess a users' passwords, which can be have obtained by using 'brute force' attack or 'social engineering' trick.
An account can alternatively be easily accessed by resetting a user's account by finding their email address and then answering traditional 'security questions.'