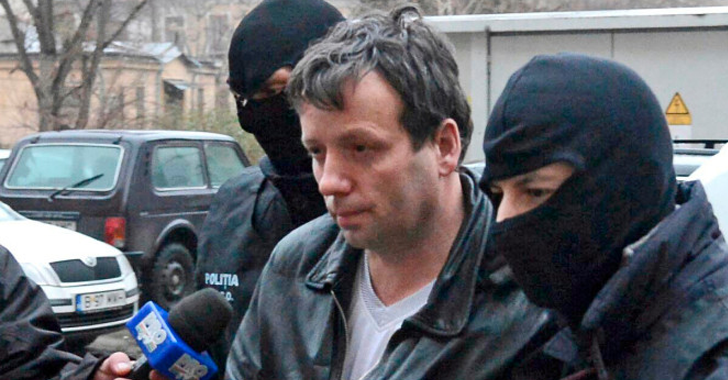 Marcel Lazar Lehel
aka "
Guccifer
" – an
infamous Romanian hacker
who hacked into the emails and social networking accounts of numerous high profile the US and Romanian Politicians – appeared in the United States court for the first time after extradition.
Following Romania's top court approval last month, Guccifer was
extradited to the United States
recently from Romania, his home country, where he had already been serving a hacking sentence.
Lehel has been charged with cyber-stalking, unauthorized access to a protected computer and aggravated identity theft in a nine-count indictment filed in 2014 in a federal district court in Alexandria, the U.S. Justice Department said in a statement.
Lehel
"hacked into the email and social media accounts of high-profile victims, including a family member of two former U.S. presidents, a former U.S. Cabinet member, a former member of the U.S. Joint Chiefs of Staff and a former presidential advisor,"
according to the
indictment
.
The international black hat hacker came to the limelight after allegedly accessing personal emails and photos belonging to the family of former
US President George W. Bush
and posting unofficial emails sent to then-Secretary of State Hillary Clinton on the Internet.
Guccifer was also responsible for cracking into the AOL email Account of Bush's Sister, Dorothy Bush Koch and targeted several high-profile celebrities, including Actor Leonardo DiCaprio, 'Sex and the City' author Candace Bushnell, Comedian Steve Martin, Actress Mariel Hemingway, Biographer Kitty Kelley, and much more.
UPCOMING WEBINAR
🔐 Mastering API Security: Understanding Your True Attack Surface
Discover the untapped vulnerabilities in your API ecosystem and take proactive steps towards ironclad security. Join our insightful webinar!
Join the Session
The same hacker brought the extramarital romantic relationship between former US Secretary Colin Powell and Romanian Diplomat Corina Cretu by hijacking Colin's AOL email Account and circulating his 'very personal emails.'
Possible Sentence of 20 years in Prison

Lehel has been charged with a total of 9 counts of US-Federal indictments, which includes:
Three counts for Wire Fraud
Three counts of gaining unauthorized access to protected computers
One counts of cyber stalking
One count of aggravated identity theft
One count of obstruction of justice
Though the total sentence is not confirmed, the charges Guccifer faces collectively carry with them a possible sentence of maximum 20 years in prison, Assistant U.S. Attorney Maya Song said in court Friday.


If you want to explore more about the Guccifer Hacks or Leaks, you may visit the website named '
The Smoking Gun
' to which he published the leaked contents (don't expect a Wikileaks model).
Guccifer was sentenced for intrusion charges to popular profiles by the Romanian court to four years in jail in 2014 "with the aim of getting ... confidential data" and is serving another three-year term for other offenses.
Guccifer kickstarted his career as a Hacker at the age of 35. Interestingly, a
documentary
had been prepared by the Norton Groups on Guccifer, which details his hacking career.