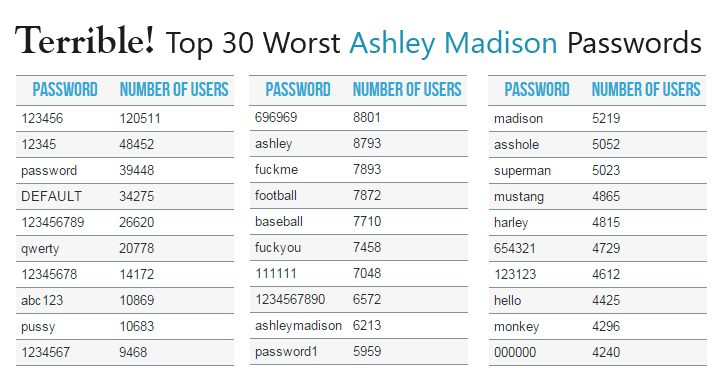 Yes, you heard it correct!
The calculations are...

...What passwords are mostly used and by how many users? Terrible?
Out of 11 million passwords, only 4.6 million passwords were unique, and the rest were such weak and horrible ones that one could even think.
ArsTechnica
to whom
CynoSure Prime
updated the news
published
the calculations and say that this is expected to change as they still left with 3.7 million passwords to decrypt.
While going through the list of password, top 5 used were:
123456 by 120511 users
12345 by 48452 users
password by 39448 users
DEFAULT by 34275 users
123456789 by 26620 users
for more s

ee the list of passwords in above image.
AND, Even a 5th grader can literally guess these Passwords!