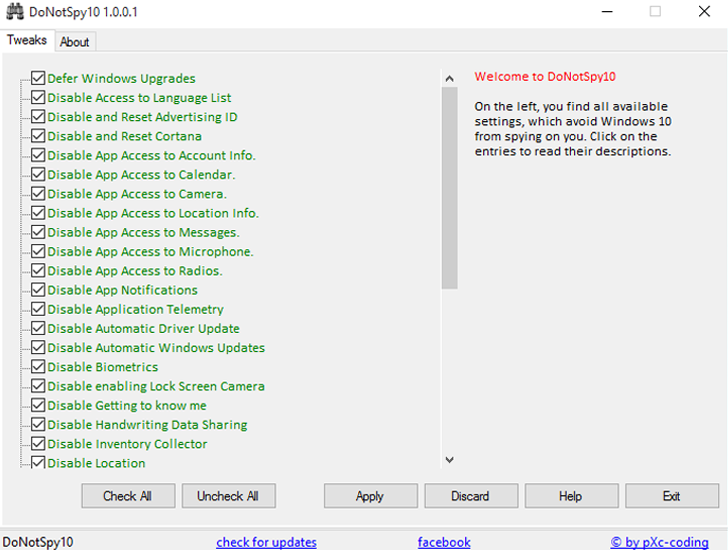 So you finally upgraded your system to Windows 10 and became one those 70 Million users.
No doubt,
Windows 10
is the Windows best version released by Microsoft, but you need to know that it does not offer much privacy by default.
I noticed over 35 more privacy issues that come enabled by default in Windows 10, which has permission to send your vast amount of data back to Microsoft.
While Installation, a click through "Express Settings" allows Windows 10 operating system to gather up your contacts, text and touch input, calendar details, and a lot more, including:
Location Data
Biometrics and Handwriting data
Advertisement and its Tracking Code
Apps access to your personal information
Windows Defender and Sample submissions
Microsoft OneDrive
Cortana & Web search
Telemetry services
Webcam and Microphone Access
Sync Data with other Devices
Using Microsoft account, Instead of local account
Sending Feedback & diagnostics reports to Microsoft
and many more...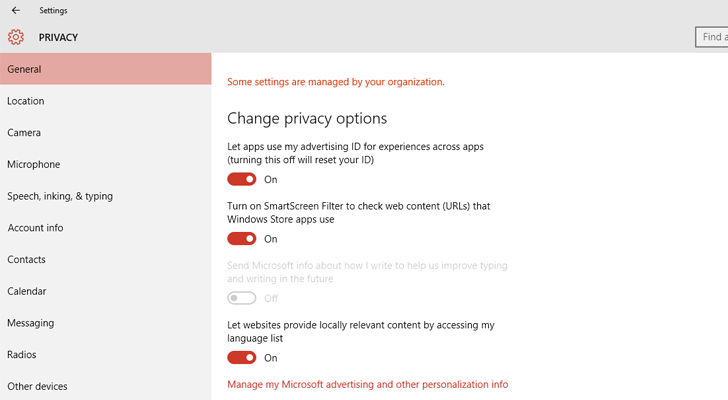 The operating system then sends all the gathered data back to Microsoft so that the data can be used by the company for personalisation and targeted ads.
Disable all Windows 10 Privacy Issues with Just One Click
The new free software app, dubbed DoNotSpy10, allows you to disable a total of 37 Windows 10 privacy issues with just one click.
DoNotSpy10, developed by German developer pXc-coding, is a third-party app that creates a centralized interface where you can quickly and easily change settings related to 37 different Windows 10 services that directly impact the security and privacy of your data.
DoNotSpy10 prevents you from going through dozens of various features settings in Windows 10 and lets you adjust all privacy and security settings in one place with just a click.
'APPLY' and 'RESTART' to Save Changes
The app makes changes in the Registry in the background, so you need to reboot the system once for changes to take effect.
Download and Install
DoNotSpy10 for Windows 10
for Free
UPDATE: False-Positive Antivirus Alerts
Note:
Your Antivirus product may detect this tool malicious in nature because it can modify Windows settings.
However, developer of the tool is also using an advertisement campaign within the software (mentioned in its End-User License Agreement), so it could also be detected as an Adware, or Pup (potentially unwanted program).
Technically, the program is not a malware and you can uninstall it after using once to fix Windows 10 privacy issues.