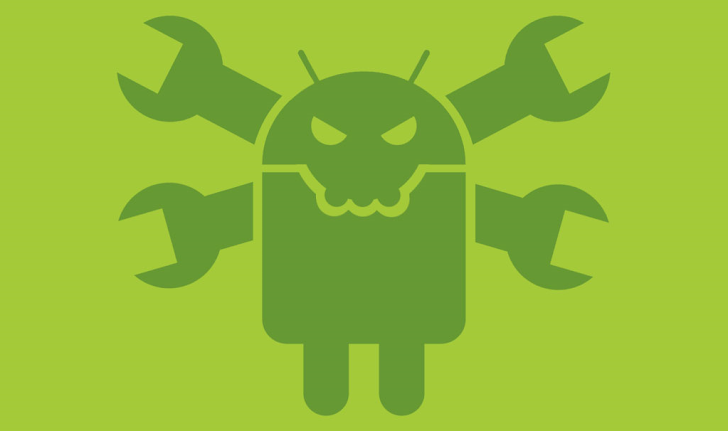 The devices are becoming smarter, therefore the chances to abuse them have increased. As the share of Android has become 87% in the global Smartphone market, so the Android is by far an elementary target of the mobile malware developers.
The number of malware variants has increased rapidly and today 99 out of 100 mobile viruses are targeting Android Devices. Most of the sophisticated malware has the capability to steal
keylogs
, send text messages to the premium numbers, steal personal data without requesting permission from the device user, also have the caliber to modify SMS and MMS messages and contacts.
Mobile Malware can modify or steal the content stored on your device's SD card and some advance
botnet
malware even can give complete remote control of your device to an attacker.
DENDROID
Beginning this month, we warned our readers from one such sophisticated
android malware toolkit
discovered by the Symantec researchers that dubbed as '
Dendroid
', which runs on HTTP protocol with various malicious features.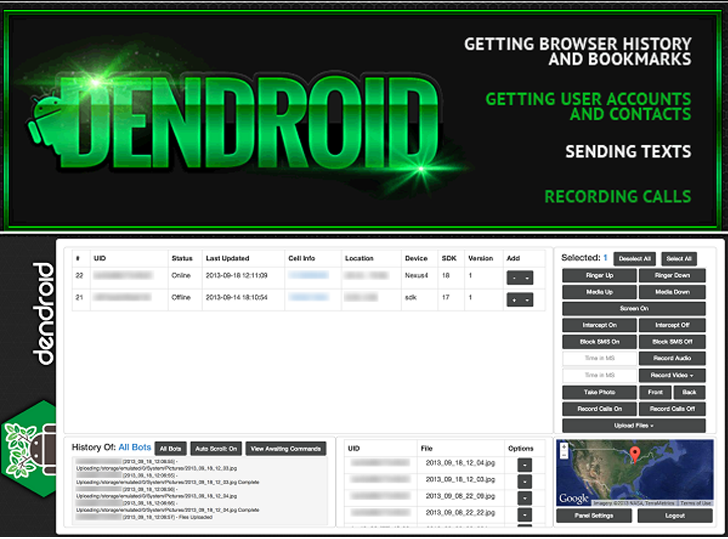 Dendroid

toolkit

is able to generate a customized malicious APK file that offers many amazing features such as:
can delete and modify call logs and contacts
can open any web page on device browser
dialing any number
recording calls
Intercepting device messages
uploading images and videos to remote server
can open an installed application
able to perform DoS attack from the victim's device
can change the command and control server location
CERT-IN WARNING ON DENDROID
The Indian Computer Emergency Response Team (CERT-IN) warned about a currently active Dendroid malware campaign that is spreading across India, targeting Android users.
"
It has been reported that a malicious toolkit called DENDROID is being used to create
trojanized
applications that infects Android-based Smartphones. The malware is created by modifying the required permissions by any clean APK (Android Application Package) with Dendroid RAT functionality that allows detailed management of the infected devices
," the Computer Emergency Response Team of India (CERT-In) said in its latest advisory.
DENDROID COSTS $300
Dendroid
is an HTTP RAT offers PHP panel, firmware interface, and an APK binder package and can be used to manipulate, locate, and spy on an Android device. The author of Dendroid also offers 24/7 customer support for this RAT and anybody can buy this malware toolkit at just $300.
MEASURES TO PROTECT
Install applications downloaded from reputed app stores only.
Keep updating your mobile anti-virus and Firewall solution to protect your device from malware and cyber attacks.
Always Check applications' permissions before installing it.