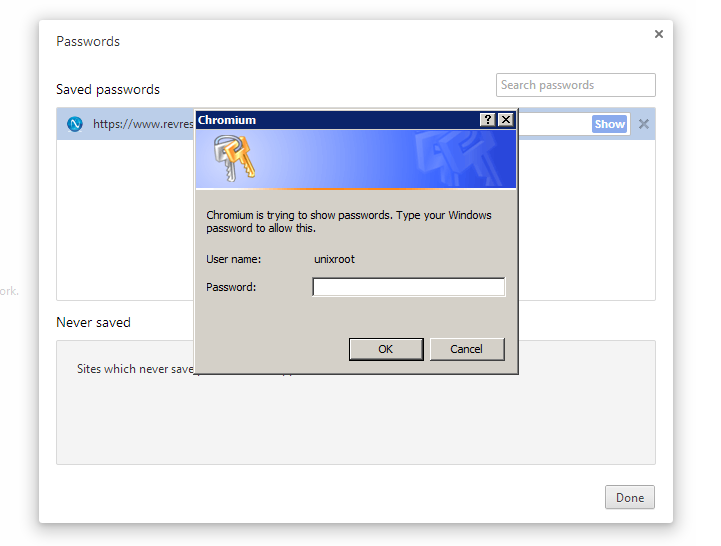 Just like other Web Browsers, The
Google Chrome
also offers a
password manager
feature that can save your logins and basic information for automatic form-filling.
The Google Chrome browser stores all your passwords in the plain text format and is available for access by opening the following URL in your Chrome browser – "

chrome

:

//settings/passwords

". Unlike

Firefox

, till now Google Chrome was not offering any Master Protection.
Finally Google has
implemented
a Master Password protection on Chrome password manager in Windows and Mac. Now you have to enter your Windows account password to reveal the saved passwords. The protection will be lifted for a minute, after entering the password, and after that user need to re-login.
Previously, Google was criticized many times for such bad
password
storage Practice because there is no master password, no security, not even a prompt that "
these passwords are visible
" and this allows anyone with access to a user's computer to see all the stored passwords directly from the settings panel.
But what if there is no Windows account password ?
I have tested this and you are guessing right.. AGAIN A BUGGY feature, no password window will prompt to access saved passwords.
While this new feature is not yet available in the stable version of Chrome, but its inclusion in the latest
Chromium builds
for Windows and Mac suggests that it will be added soon to the stable version of Chrome.
I hope, Google will allow a user to set its own different Master password for Chrome to make it hack-proof.