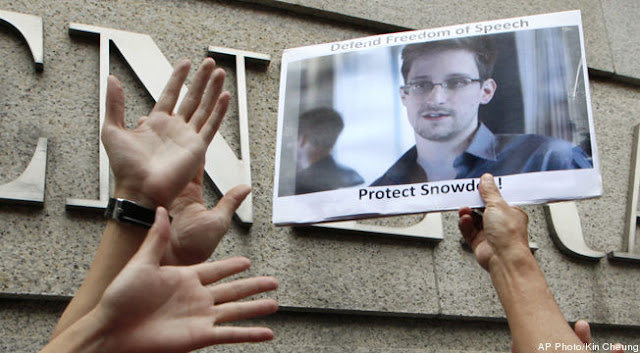 Edward Snowden
, an American former contractor for the
National Security Agency
(NSA), came forward as the whistle-blower in one of the biggest internal leaks in
U.S. intelligence
history now seeking asylum
According to the United Nations High Commissioner for Refugees, Snowden would not be given preferential treatment if he were to apply for
asylum in Hong Kong
.
He seems to have complete and total trust in the Hong Kong political and judiciary system: "Hong Kong has a strong tradition of free speech. People think China, Great Firewall … but the people of Hong Kong have a long tradition of protesting on the streets, making their views known … and I believe the Hong Kong government is actually independent in relation to a lot of other leading Western governments."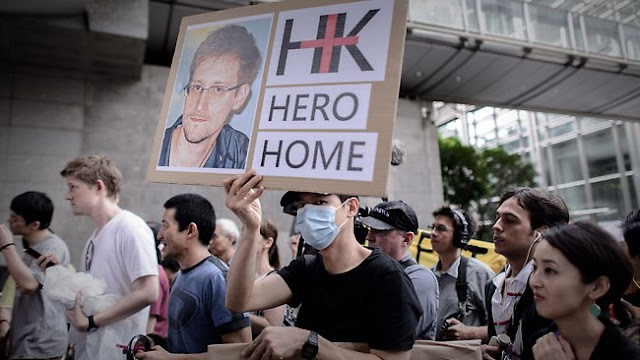 Snowden is currently hiding out in Hong Kong as the U.S. government pursues a
criminal investigation
into his actions. Because
Hong Kong
's currently flawed system had no asylum screening system, those seeking asylum, once their tourist visas had expired, were usually detained at an immigration centre while their documents were verified.
The Icelandic government, which has refused to say whether it would grant asylum to Snowden, confirmed it had received the message from a middleman On 12 June, reportedly used informal approach to forward the request of seeking asylum in Iceland on behalf of Edward Snowden.
WikiLeaks spokesperson Kristinn Hrafnsson requested a meeting with Iceland's Prime Minister Sigmundur Gunnlaugsson and the Interior Minister, Hanna Birna Kristjansdottir. "Neither of them was able to meet with me even though they realized what my request was about."
He was later informed by the ministries that under the law, a person applying for political asylum in Iceland must actually be in the country. Edward did not go straight to Iceland because he feared that it would be easier for the American authorities to put pressure on the Icelandic government than on the Chinese.
Ecuador
on Monday said it was ready to grant asylum to the whistleblower if he applies so. "
If he wants to apply for asylum from the Ecuadoran government he can, and of course we will examine his request
," Ecuadorian Foreign Minister Ricardo Patino said.
Also
WikiLeaks
founder
Julian Assange
will not leave Ecuadorian Embassy in London and planning to stay there for next one more year from today.

It's unclear whether Iceland will welcome the whistleblower or not. But his time in Hong Kong is running short, if he is indeed still there. Americans have 90 days to get a visa extension or claim asylum in Hong Kong or risk deportation.If Snowden arrived on May 20 as he claims, he's already been there for 29 days. He's got 61 days left. Stay tuned for more updates.