Another day, Another verified twitter account with over 900,000 followers hacked by 'Colin'. Hacker hacked into a Sky News Twitter account earlier today, and left a semi-permanent mark on the internet's consciousness.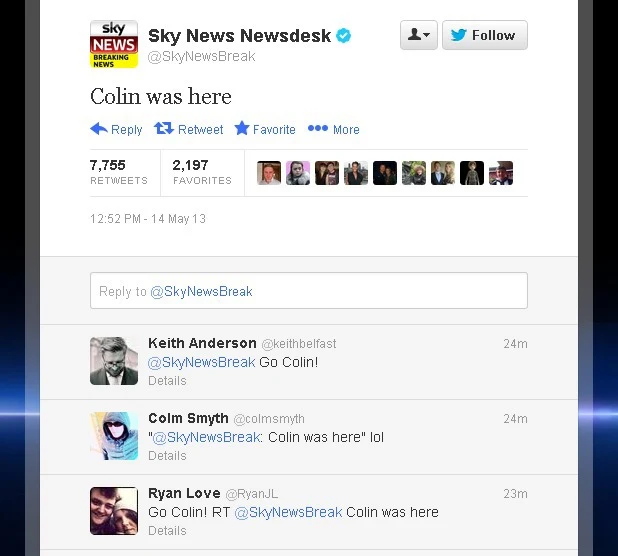 The mysterious Colin soon began to trend on Twitter as #ColinWasHere hashtag. However, the tweet which simply said "Colin was here" - has now been deleted, with Sky blaming the tweet on a hack. The post was retweeted more than 7,500 times before it was removed half an hour later.
UPDATE: The Sky News press office has informed that Colin was, in fact, "a 'disaster recovery' test message which accidently went live" and that "no Colin was harmed in the making of this message".