The Russian anti-virus vendor Doctor Web has found a new malicious program for Android which allows hacker groups to carry out mobile denial of service attacks. While it's not entirely clear how the Trojan is spread, researchers suspect that the attackers use social engineering tactics since the malware appears to disguise itself as a Google Play clone.
This malware works in the background without your knowledge. Once it is activated it searches for its command and control center and sends out information regarding your device there. One piece of information that will be sent is your phone number. The criminals will be using this number to send text messages to your phone to control the malware.
Dubbed TheAndroid.DDoS.1.origin, creates an application icon, similar to that of Google Play. If the user decides to use the fake icon to access Google Play, the application will be launched.
When it receives a DDoS attack command, the malware starts to send data packets to the specified address. "
Activities of the Trojan can lower performance of the infected handset and affect the well-being of its owner, as access to the Internet and SMS are chargeable services. Should the device send messages to premium numbers, malicious activities will cost the user even more.
" they
said
.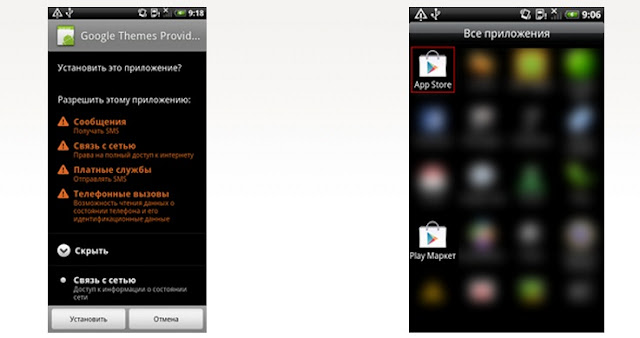 I would like to advise readers to only download Android apps from official Android app stores like Google Play or the Amazon Appstore for Android, Always check the number of downloads, app rating and user reviews, Carefully review permissions before downloading and/or installing an app.