India's Railway Email System

hacked by Pakistan Cyber Army !
The Indian Railway Email System is Hacked by Pakistan Cyber Army (pca), They have taken complete backup of all important mails and user-pass of all email id's . Have a look to the images below as HACK PROOF and thier statement on this Hack attack.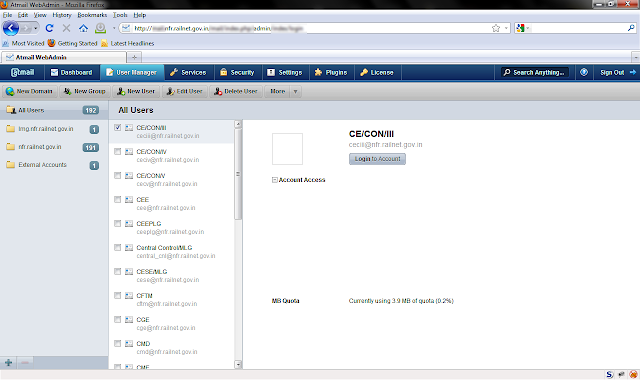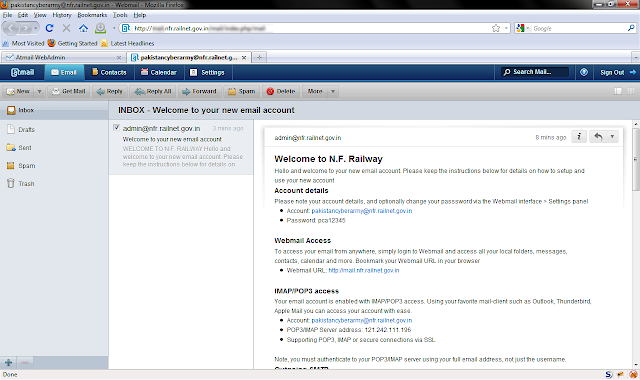 Statement By Pakistan Cyber Army :
Dear All, Answer to Indian hackers for hacking the server of Pakistan Air Force
We are Pakistan Cyber Army (Real PCA is Reality). Many times we told Indian hackers out there from various groups that don't mess with any Pakistani site or server especially systems from government organizations. We observe another attack on 22nd April 2011 at Pakistan Air Force Server backup server and other 8 machines on the same network. We would like to tell you that Pakistan Cyber Army is looking at each and every move you do on the cyber front of Pakistan. Indian hackers were unable to do anything accept taking screenshot of the server. We told you before that we will smoke your door off but we think you more like to be burned in fire then accept some. Go read some course books else you will lose both your name and this game.
We hacked Indian railway's email system and download all of the confidential emails as well as email addresses and their passwords. Next time we will attack your more sensitive areas where it will hurt you more. We did not delete anything on the mail system although we thought about it for a while but we are not out to destroy. Never under estimate capabilities of Pakistan and the sons of the land. Your Central bureau of investigation still looking for our clues keep on Looking CBI and use all of your investigation Agencies, keep on searching us in USA, Latvia, China, India and all of the countries listed on the MAP. We are for peace as long as no offensive attacks from your side. We are Nationalist and we are on our mission and that is the retaliation. We can't stop Indian hackers to hack servers on our side but we can give you the best of answers possible. Your National Informatics Centre team is useless you guys can't stop us.
We don't accept your supremacy in Information Technology as well as in any other field. We have the minds to answer your every move. We are for Pakistan and Pakistan Cyber Army Knows its responsibility and we will never shatter the hopes of our Pakistanis. We are sleeping but not dead.
Pakistan Zindabad
Pakistan Cyber Army (Real PCA is Reality) Peace