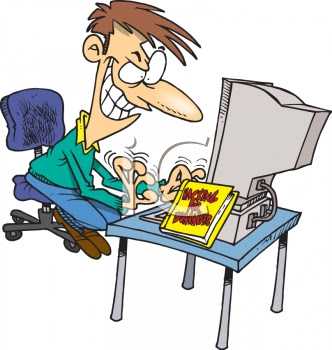 A federal indictment unsealed earlier today alleges that a 35-year-old Texas man hacked into the computer network of an Eden Prairie business and stole approximately $274,000. The indictment, which was filed in Minneapolis on October 13, 2010, charges Jeremey Parker, of Houston, Texas, with one count of unauthorized access to a protected computer in furtherance of fraud and one count of wire fraud. The indictment was unsealed following Parker's initial appearance in United States District Court. The indictment alleges that from December 23, 2008, through October 15, 2009, Parker hacked into the computer network in order to obtain money belonging to Digital River, Inc ., a cyber-based business, through a subsidiary, SWReg ., Inc.
SWReg. pays independent software developers who write code that can run on Digital River's system. Royalties owed to those developers are accumulated at SWReg, and the developers have the ability to go online, view the royalty balances in their accounts, and, ultimately, cash out those accounts. When a particular developer cashes out an account, SWReg electronically transfers the money into the developer's account, mails the developer a check or has a credit made to the developer's PayPal account.
Parker, the indictment alleges, hacked into SWReg's system and caused the money to be wire transferred to his bank account instead of the accounts of several developers. If convicted, Parker faces a potential maximum penalty of 20 years in prison on the wire fraud charge and 10 years on the computer hacking charge. All sentences will be determined by a federal district court judge. This case is the result of an investigation by the Federal Bureau of Investigation.
It is being United States Department of Justice prosecuted by Assistant United States Attorney John Docherty. The Justice Department vigorously investigates and prosecutes cyber crimes. It created the Task Force on Intellectual Property (
https://www.justice.gov/dag/iptaskforce/)
to aid in combating intellectual property crimes both at home and abroad. According to the FBI's Internet Crime Complaint Center's annual report, the FBI received 22.3 percent more cyber crime complaints in 2009 than in 2008, and the total dollar loss from all cases referred to law enforcement ($559.7 million) was more than twice the 2008 figure ($264.4 million).
The FBI and the Minnesota United States Attorney's Office want to remind people to protect themselves from cyber crime. For more information, visit
https://www.justice.gov/criminal/cybercrime/index.html
An indictment is a determination by a grand jury that there is probable cause to believe that offenses have been committed by a defendant. A defendant, of course, is presumed innocent until he or she pleads guilty or is proven guilty at trial.