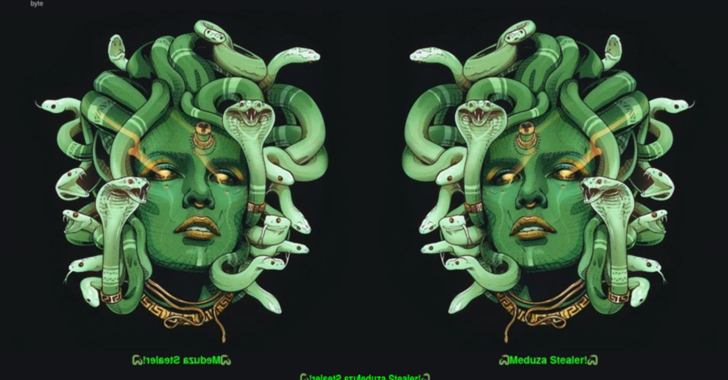 In yet another sign of a lucrative crimeware-as-a-service (CaaS) ecosystem, cybersecurity researchers have discovered a new Windows-based information stealer called Meduza Stealer that's actively being developed by its author to evade detection by software solutions.
"The Meduza Stealer has a singular objective: comprehensive data theft," Uptycs said in a new report. "It pilfers users' browsing activities, extracting a wide array of browser-related data."
"From critical login credentials to the valuable record of browsing history and meticulously curated bookmarks, no digital artifact is safe. Even crypto wallet extensions, password managers, and 2FA extensions are vulnerable."
Despite the similarity in features, Meduza boasts of a "crafty" operational design that eschews the use of obfuscation techniques and promptly terminates its execution on compromised hosts should a connection to the attacker's server fail.
It's also designed to abort if a victim's location is in the stealer's predefined list of excluded countries, which consists of the Commonwealth of Independent States (CIS) and Turkmenistan.
Meduza Stealer, besides gathering data from 19 password manager apps, 76 crypto wallets, 95 web browsers, Discord, Steam, and system metadata, harvests miner-related Windows Registry entries as well as a list of installed games, indicating a broader financial motive.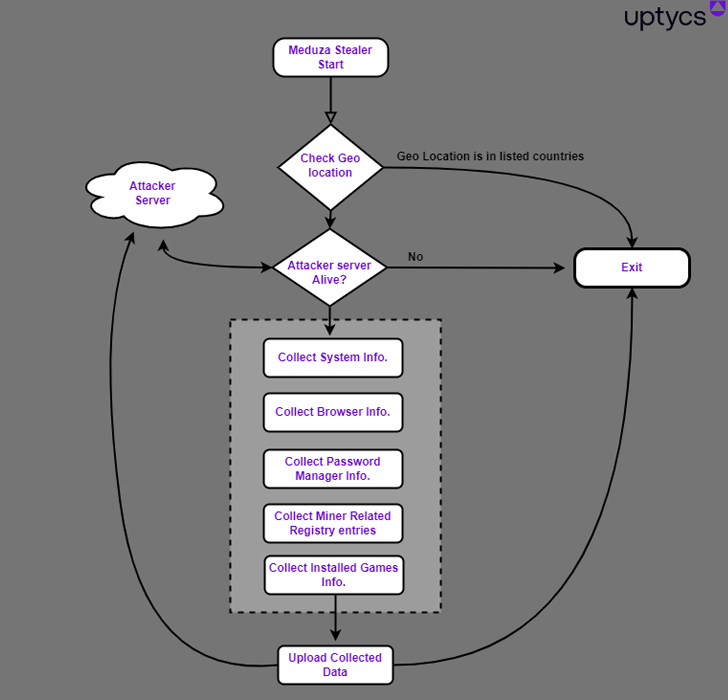 It's currently being offered for sale on underground forums such as XSS and Exploit.in and a dedicated Telegram channel as a recurring subscription that costs $199 per month, $399 for three months, or $1,199 for a lifetime license. The information pilfered by the malware is made available through a user-friendly web panel.
"This feature allows subscribers to download or delete the stolen data directly from the web page, granting them an unprecedented level of control over their ill-gotten information," the researchers said.
"This in-depth feature set showcases the sophisticated nature of the Meduza Stealer and the lengths its creators are willing to go to ensure its success."
Update
A subsequent source code analysis of Meduza Stealer by RussianPanda has uncovered references to Aurora Stealer, raising the possibility that the developers of Aurora are also behind Meduza. There is no evidence that the source of Aurora Stealer has leaked.