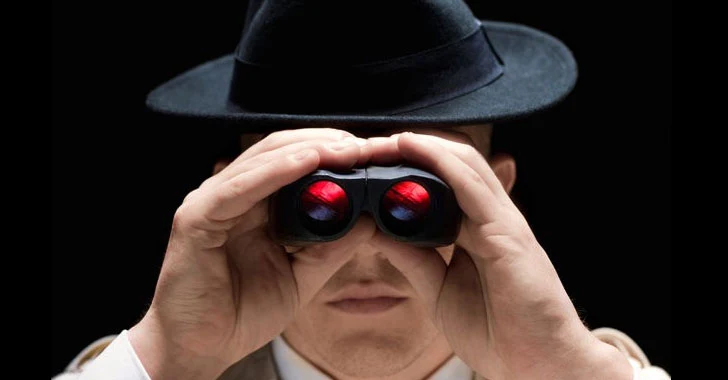 One of the most powerful, infamous, and advanced piece of government-grade commercial surveillance spyware dubbed
FinSpy
—also known as
FinFisher
—has been discovered in the wild targeting users in Myanmar.
Created by German company Gamma International, FinSpy is spying software that can target various mobile platforms including iOS and Android, we well as desktop operating systems.
Gamma Group reportedly sells its controversial
FinSpy espionage tool
exclusively to government agencies across the world, but also gained notoriety for targeting human rights activists in many countries.
The
FinSpy implant
is capable of stealing an extensive amount of personal information from targeted mobile devices, such as SMS/MMS messages, phone call recordings, emails, contacts, pictures, files, and GPS location data.
In its latest
report
published today, Kaspersky researchers revealed a cyber-espionage campaign that involves targeting Myanmar users with the latest versions of
FinSpy implants
for iOS and Android.
Since some advanced functionalities require FinSpy to have root privileges on a targeted device, the implant doesn't work properly on iOS without jailbreaking, which can be achieved with physical access or remotely in combination with some zero-day vulnerabilities.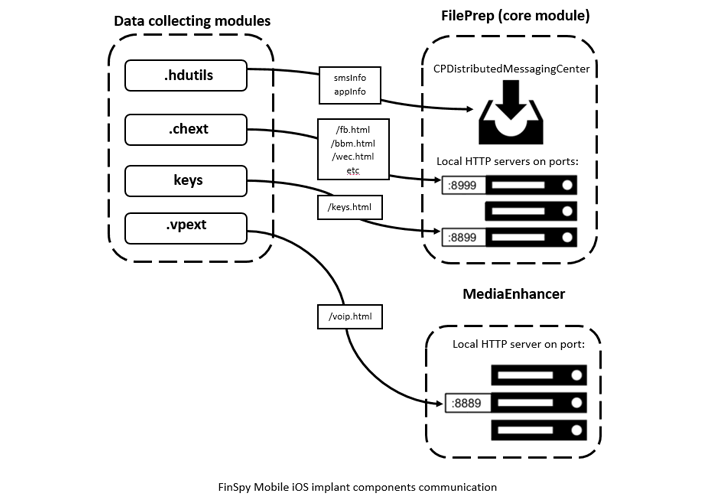 However, in the case of Android, researchers found that the implant has been using the DirtyCow exploit to automatically gain root privileges on an unrooted Android device, allowing attackers to successfully infect a device remotely.
According to the researchers, the new versions of FinSpy for both mobile operating systems are also capable of recording VoIP calls via external apps such as Skype, WeChat, Viber, LINE, as well as via secure messaging apps such as WhatsApp, Threema, Signal, and Telegram.
"The module .chext targets messenger applications and hooks their functions to exfiltrate almost all accessible data: message content, photos, geolocation, contacts, group names, and so on. The collected data is submitted to the local server deployed by the main module," the researchers say.
FinSpy also includes keylogging functionality and has also been designed to cover up the tracks of its activities on a targeted device.
"Since the leak in 2014, Gamma Group has recreated significant parts of its implants, extended supported functionality (for example, the list of supported instant messengers has been significantly expanded) and at the same time improved encryption and obfuscation (making it harder to analyze and detect implants), which made it possible to retain its position in the market," the researchers conclude.
While conducting their research, Kaspersky researchers detected the updated versions of the FinSpy implants used in the wild in almost 20 countries, but "assuming the size of Gamma's customer base; it's likely that the real number of victims is much higher."
Gamma is continuously working on the updates for the FinSpy malware, as researchers have found another version of the threat at the time of publishing their report, and they are currently investigating the sample.