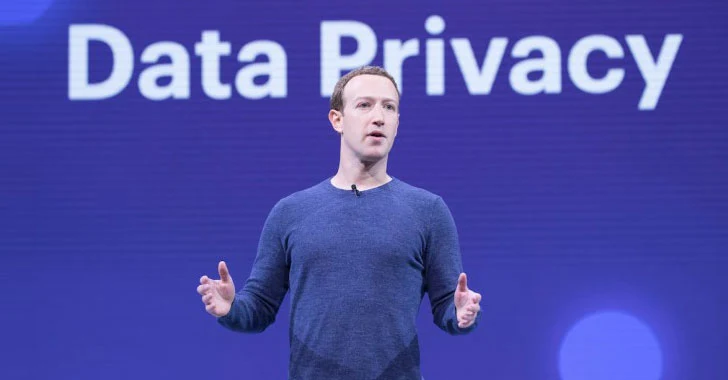 After months of negotiations, the United States Federal Trade Commission (FTC) has approved a record $5 billion settlement with Facebook over its privacy investigation into the
Cambridge Analytica scandal
.
The settlement will put an end to a wide-ranging probe that began more than a year ago and centers around the violation of a 2011 agreement Facebook made with the FTC that required Facebook to gain explicit consent from users to share their personal data.
The FTC launched an investigation into the social media giant last year after it was revealed that the company allowed Cambridge Analytica
access to the personal
data of around
87 million Facebook users
without their explicit consent.
Now, according to a new
report
published by the Wall Street Journal, the FTC commissioners this week finally voted to approve a $5 billion settlement, with three Republicans voting to approve the deal and two Democrats against it.
Facebook
anticipated the fine
to between $3 billion and $5 billion and already had set aside $3 billion for the fine this spring when the company released its first quarter 2019 financial earnings report.
Despite
all criticisms
Facebook
recently faced
over its
mishandling of users' data
, the company's earnings and user base are continually increasing, with Facebook bringing in over $15 billion in revenue for the first quarter of 2019 alone. The social media network also added 39 million daily active users to its platform.
Though the $5 billion fine amounts to just one month's worth of Facebook's revenue, it is the biggest fine imposed by FTC till the date, far bigger than the $22.5 million fine levied against Google in 2012 for allegedly violating an agreement to improve privacy practices.
"This fine is a fraction of Facebook's annual revenue. It won't make them think twice about their responsibility to protect user data," Representative David Cicilline, a Democrat and chair of a congressional antitrust panel said, calling the penalty "a Christmas present five months early" at Twitter.
"This reported $5 billion penalty is barely a tap on the wrist, not even a slap," Senator Richard Blumenthal (D-Connecticut), a Democrat, said in a statement. "Such a financial punishment for purposeful, blatant illegality is chump change for a company that makes tens of billions of dollars every year."
The FTC has not announced the settlement deal publicly, as the agreement still needs approval from the U.S. Department of Justice.
Not just FTC, UK's Information Commissioner Office (ICO) has also imposed
£500,000 (over $628,000) fine on Facebook
over the Cambridge Analytica scandal.