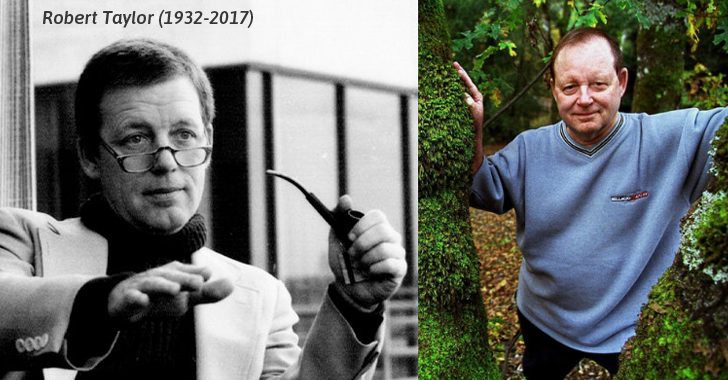 Image by New York Times
The Internet just lost one of its most prominent innovators.
Robert W Taylor, a computer scientist who was instrumental in creating the Internet as well as the modern personal computer, has died at the age of 85.
Mr. Taylor, who is best known as the mastermind of
ARPAnet
(precursor of the Internet), had Parkinson's disease and died on Thursday at his home in Woodside, California, his son Kurt Kurt Taylor told
US media
.
While the creation of the Internet was work of many hands, Mr. Taylor made many contributions.
As a researcher for the US military's Advanced Research Projects Agency (ARPA) in 1966, Taylor helped pioneer the concept of shared networks, as he was frustrated with constantly switching between 3 terminals to communicate with researchers across the country.
His frustration led the creation of
ARPAnet
— a single computer network to link each project with the others — and this network then evolved into what we now know as the Internet.
In a legendary
1968 essay
, Mr. Taylor correctly predicted ARPAnet would become an efficient and necessary utility for the public in the future: a vast, decentralized grid of interconnected devices that would reshape communication at every level.
"In a few years, men will be able to communicate more effectively through a machine than face to face," Taylor wrote in the 1968 paper.
Besides this, Mr. Taylor also played a key role in the creation of the computer
Mouse
. While working as a project manager for NASA in 1961, he learned of research into the direct interaction between humans and computers being conducted by computer scientist Douglas Engelbart (who died in 2013) at the Stanford Research Institute.
Mr. Taylor directed much funding to Engelbart's research, which led to the invention of the mouse, that became an essential element of both Macintosh and Microsoft Windows-based PCs.
After almost a decade, Taylor moved on to Xerox's legendary Palo Alto Research Center (PARC) in Northern California, where he oversaw the creation of the
Alto
, a pioneering personal computer.
The Alto was the first PC designed to support an operating system based on a graphical user interface with icons, windows, and menus instead of typing text commands in computer language — a concept that's copied by the operating systems that would follow.
Taylor's engineering team also helped develop the networking technology
Ethernet
and a word processing program called Bravo that became the basis for Microsoft Word.
Born in Dallas on 10 February 1932, Mr. Taylor was awarded the National Medal of Technology and Innovation in 1999 for
"visionary leadership in the development of modern computing technology, including computer networks, the personal computer, and the graphical user interface."
Mr. Taylor, along with other PARC researchers, was also awarded the National Academy of Engineering's Draper Prize in 2004 for the development of
"the first practical networked personal computers."
Mr. Taylor retired in 1996.