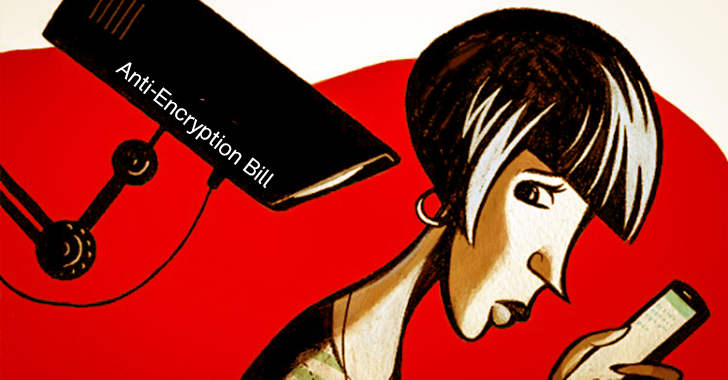 The United States anti-encryption bill will kill your Privacy.
In the wake of the
Apple vs. FBI
case, two leading Intelligence Committee Senators have introduced an anti-encryption bill that would effectively ban strong encryption.
Senators Richard Burr (R-NC) and Dianne Feinstein (D-CA) released the official version of their bill today in response to concerns that criminals and terrorists are increasingly using encrypted devices to hide their plans and plots from authorities.
As its name suggests, the
Compliance with Court Orders Act of 2016
[
PDF
] would require people and technology firms like
Apple
and
Google
to comply with court orders to decrypt phones and its data.
The draft copy of the Burr-Feinstein proposal was leaked last week, which has already faced heavy criticism from both the technology and legislative communities. Even the White House has
declined
to support the bill.
The official version of the anti-encryption bill seems to be even worse than the discussion draft.
The draft proposed that the orders could only be issued for crimes resulting in death or serious bodily harm, terrorism and espionage, Federal drug crimes, crimes against minors, or severe violent felonies.
However, the official version of the bill permits federal agencies to access the data they want under a court order.
No Individual or Company is Above the Law
The new bill would apply to:
Device manufacturers
Electronic communication services
Software manufacturers
Remote communication services
Providers of remote communication services
Providers of wire or electronic communication services
Any person who provides a product or method to facilitate communication or to process or store data.
That is a pretty wide list, Isn't that?
The senators say "the underlying goal [of the bill] is simple: when there's a court order to render technical assistance to law enforcement or provide decrypted information, that court order is carried out."
Vice Chairman Feinstein
stressed
,
"No individual or company is above the law."
Government Backdoor in Every Phone
Privacy advocates are worried about the possible effects of the bill, if successfully passed. According to the American Civil Liberties Union (
ACLU
), the bill is a
"clear threat to everyone's privacy and security"
and that the senators
"should abandon their efforts to create a government backdoor."
Though we strongly believe that the bill won't pass, if passed, your data will be secured, but with a 'Backdoor' that can be accessed by the law enforcement to decrypt your data with a court order.