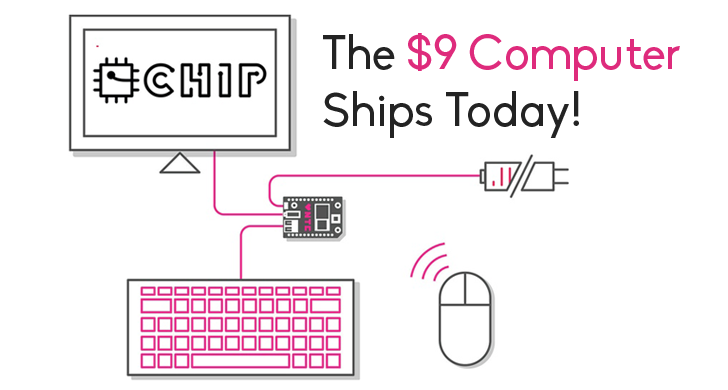 Remember Project: C.H.I.P. ?
A $9 Linux-based,
super-cheap computer
that raised some $2 Million beyond a pledge goal of just $50,000 on Kickstarter will be soon in your pockets.
Four months ago,
Dave Rauchwerk
, CEO of Next Thing Co., utilized the global crowd-funding corporation '
Kickstarter
' for backing his project C.H.I.P., a fully functioning computer that offers more than what you could expect for just $9.
C.H.I.P. stands for "Computer Hardware in Products."
At first, the project was looking like a never ending project but here's something exciting — The $9 CHIP computer is shipping.
Yes, Rauchwerk says that the first run of devices is beginning to be distributed to early backers within 7-9 days.
Rauchwerk said, "If you backed the [CHIP] project at the Kernel Hacker Backer level on Kickstarter, you'll receive two CHIP computers — the second by mid-October."
Specifications and Capabilities: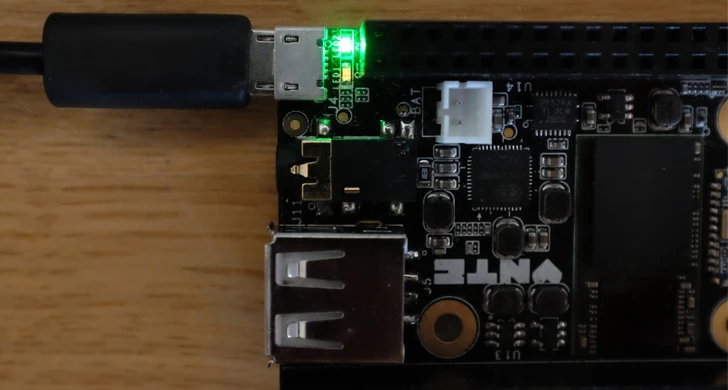 CHIP packages:
1GHz R8 ARM processor
4GB of internal flash storage
512MB of DDR3 RAM
Bluetooth
Wi-Fi connection
Looking at the output front of it, CHIP features:
A single full-sized USB port
Microphone input
Headphones output
A composite video output that supports older televisions
A micro USB that supports OTG
As it is an open source project, CHIP offers support for thousands of open source applications such as:
LibreOffice package for editing documents and spreadsheets
Chromium for browsing the Web
VLC Media Player for playing audios as well as videos
Other programs for coding, torrenting, and photo editing, among others
Also, the researchers are calling it as Alpha C.H.I.P.s with initial build root as Ubuntu. They did not stress upon the innovation of the alpha CHIP itself, instead offer a complete
How to get started with CHIP
that you can follow here.