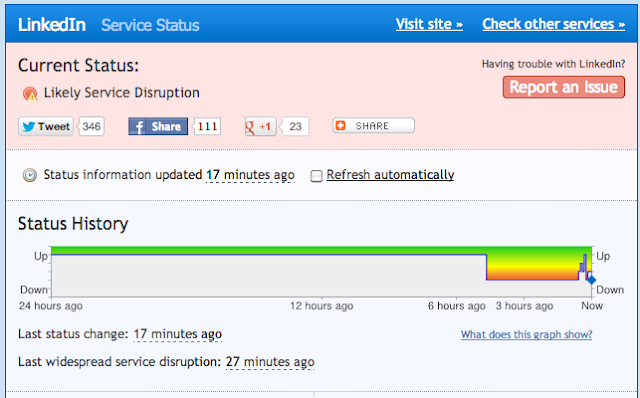 The LinkedIn became inaccessible for an hour last night. Few Hours before App.net co-founder Bryan Berg posted that LinkedIn DNS was hijacked but later LinkedIn confirmed that they suffered outage due to DNS issue, not Hack.
DNS Hijacking
is an unauthorized modification of a
DNS server
or change of DNS address that directs users attempting to access a web page to a different web page that looks the same, but contains extra content such as advertisements, is a competitor page, a
malware
page, or third-party search page.
Bryan said,"all of your traffic has been sent to a network hosted by this company [confluence-networks.com]. And they don't require SSL, so if you tried to visit, your browser sent your long-lived session cookies in plaintext."
LinkedIn
tweeted
"
Our site is now recovering for some members. We determined it was a DNS issue, we're continuing to work on it. Thanks for your patience,
" but provided no further details.
LinkedIn DNS hacked & website redirected to a malicious site, if you visited #LinkedIn in the past 1 hour,change your password now #Security

— The Hacker News™ (@TheHackersNews) June 20, 2013
LinkedIn users may remember that nearly 6.5 million
encrypted passwords
were compromised in June 2012 when they were dumped onto a Russian hacker forum.