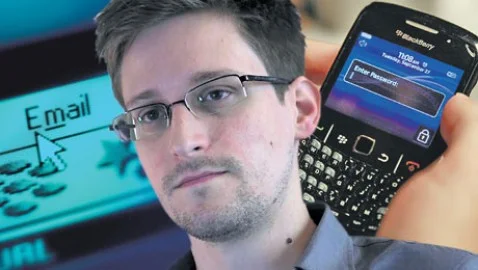 WikiLeaks said in a statement that its legal adviser Sarah Harrison was on the plane with Mr Snowden and they would help 'secure is safety' at his 'final destination'. Snowden will go down in history as one of the most prolific
whistleblowers
.
Snowden left Hong Kong after The White House asked the autonomous Chinese territory to extradite him. A senior administration official warned that if Hong Kong did not act quickly it would complicate relations. He had earlier been charged in the US with espionage.
Snowden, who has been in hiding in
Hong Kong
for several weeks since he revealed information on the highly classified spy programs, has talked of seeking asylum in Iceland.
He got an on SU 213 Aeroflot flight from Chep Lap Kok airport at 11.04am today (Hong Kong time) and is expected to arrive in Moscow's Shermetyevo International Airport at 5.15pm.
A week ago, Russian officials said they would consider request for
asylum
if one is made. Snowden could make that request upon arrival in Russia.
Legal director of Wikileaks and lawyer for
Julian Assange
said, "
The WikiLeaks legal team and I are interested in preserving Mr Snowden's rights and protecting him as a person. What is being done to Mr Snowden and to Mr Julian Assange, for making or facilitating disclosures in the public interest - is an assault against the people"
.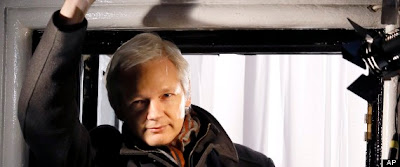 A spokesman for Russian President Vladimir Putin said he was unaware of Snowden's whereabouts or travel plans. According to Russia's news agency, Snowden does not have a Russian visa, which would normally be required for any visit to Russia other than transiting in the international airport lounge.


Source at the Aeroflot airline saying there is a ticket in Snowden's name for an onward flight to Cuba that leaves tomorrow. "Snowden purchased tickets for a connecting flight, Moscow-Havana in the middle of the day Monday,".


He will wait for his connecting flight in the airport's transit area. So, In this case, he will not need to pass border control. Thus, the law enforcement agencies of Russia will not be able to stop him.

Update : The announcement by the Justice Department came as US authorities revoked Snowden's passport. The White House says it expects co-operation from Russia on returning intelligence Edward Snowden to the United States to face espionage charges. Ecuador is currently considering Snowden's bid for asylum.