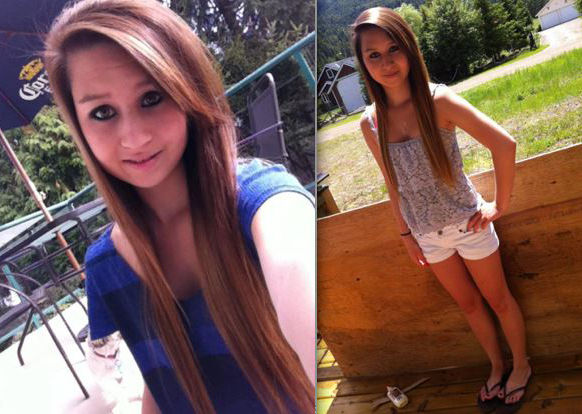 Hacker group
Anonymous
may have tracked down the sex-obsessed cyberbully who drove a 15-year-old girl to kill herself last week. Today Anonymous posted a video on YouTube naming a 32-year-old man from British Columbia, as the person responsible for the October 10th suicide of 15-year-old Amanda Todd. Anonymous has started
#OpRIP
to hunt down those who bullied Todd.
"
This is the pedophile that social engineered Amanda Todd into supplying him nude pictures
," Anonymous said in a
Pastebin post
before identifying a 30-year-old man living in New Westminster, B.C.
Todd
committed suicide after years of online abuse by a man who blackmailed her, posted her topless photo online and sent it to her peers. In Todd's video, on handwritten note cards, she detailed the story of a man she said threatened to send photos of her breasts to friends and relatives unless she put on a sexual show for him. She apparently refused and he later made good on that promise, police told her.
Identity: Kody Maxson Online
Username: kody1206
Location: Sapper St, New westminster,BC
Birthdate 1980, age 32
Video has been removed by youtube now :
https://www.youtube.com/watch?v=pYk19SD4FCs
. VICE reports that it received a leaked image it described as "a mosaic of Google Maps screenshots from British Columbia, the personal information of Amanda's alleged harasser, and screenshots of accounts on jailbait websites that seem to link" the man to Todd. Based on the screenshots, it appears the man liked to frequent various videochat sites to engage with young girls.
In a heartbreaking YouTube video from September,
Todd explained
how she was ostracized at school and ridiculed for the photo, which she admits she originally sent to the man herself. "
Then nobody liked me,
" she said through a series of notecards. "
I can never get that photo back
." Todd turned to drugs and alcohol, was forced to move and switch schools several times, and even tried to previously commit suicide by drinking bleach. The video has been viewed nearly 4 million times. Her mother Carol told the Vancouver Sun she hopes it can be used as an anti-bullying tool.
The Canadian authorities are also taking the allegations very seriously.

Update: Video has been uploaded again, as shown below: