Hacker posts screenshot of sex video on SPAD website !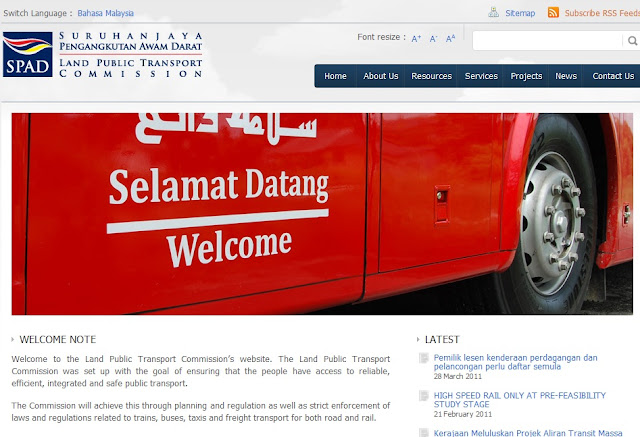 The Land Public Transport Commission (SPAD) website was hacked yesterday and a screenshot of the controversial sex video allegedly involving a top politician was posted on its main page.
Appearing on the website were two images, one depicting the alleged politician in the sex video and the other of Opposition Leader Datuk Seri Anwar Ibrahim after court proceedings, with the shots time-stamped Feb 21 and Feb 22 respectively.
A check by The Star showed that the website,
www.spad.gov.my
was also inaccessible to users.
Accompanying the images was an address link to controversial blogger PapaGomo (Powered by Papa Gomo www.papagomo.com) which featured clips of the sex video after it surfaced on online portal YouTube.
It was believed that SPAD was the only government agency website to be hacked and defaced.
The website was restored at about 7pm.
SPAD chairman Tan Sri Syed Hamid Albar expressed surprise and regret that the website was hacked.
"It is regrettable that such a thing was done by irresponsible people.
"SPAD is a body that is concerned with public transportation. What has it got to do with the issue?" he asked.
He said SPAD would take steps to rectify the website and lodge an official complaint with the Malaysian Communications and Multimedia Commission.
The police have also been alerted.