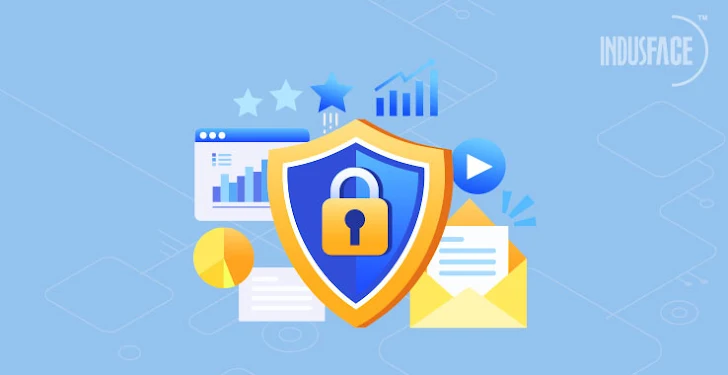 If you ask Alex, he won't admit being old-fashioned. He has been working in the IT industry for a while now and accepts that security is important for the business's health. But reluctant to take security as the business enabler.
In today's environment, moving to digitization is a critical step required to drive innovation and business growth. When the application development takes the driver seat, security stalls the progress by saying NO to many things on the highway. — Is what he says.
At that point, my friend Daniel got involved and argued that application security is no longer optional to our business as we rely on apps for our day-to-day activities.
And, he added a powerful quote:
"Because we've brakes in our cars, we can drive fast" - Robert Garigue
Businesses will less likely advance if they don't have security (brakes) to do safely. The car's speed obtains improvement with brakes – the improvements to business are the improvement to the security.
Alex wants more direct links to prove Daniel's claim. Let's go through what Daniel has confronted and figure out whether the Application Security is, in reality, the growth enabler.
Daniel —
Not just you Alex, still few business owners project a negative image of the security within the business.
According to the
IDC report
, while 56% of management views security as an enabler, 27% are still considering it as Blocker for simply working towards employee retention and customer satisfaction.

Image source: IDC
But this is an improvement in the year 2017 when only 53% viewed it as an enabler.
Why is Application Security a Business Enabler?
Alex,
application security
is often discussed in terms of security breaches, business disruption, and regulatory fines. The opportunities are seldom highlighted.
For instance, effective security makes it feasible for businesses to innovate, which drives profit, growth, and revenue. Securing against cyberattacks can provide genuine benefits for SMEs and lead to valuable organizations.
Alex —
How could you demonstrate the value besides risks management optimization?
Well, Alex, this aligns with the Data from the survey of
IDC - Harnessing Identity Position Security Business Enabler
: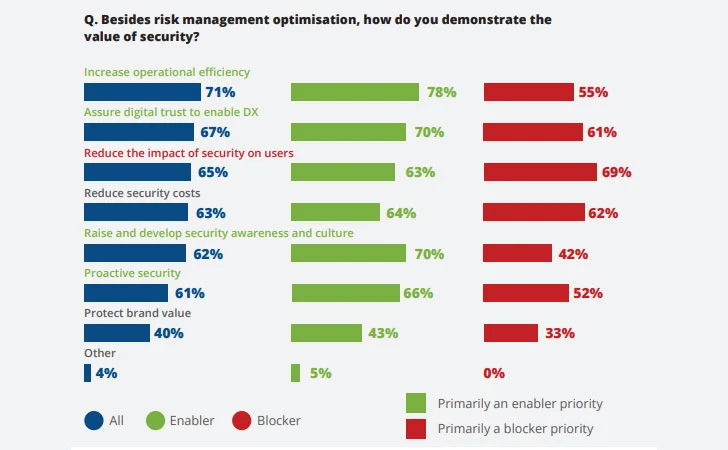 Image source: IDC
Competitive Advantage
Everything is connected to the internet. The hyper-connectivity, IoT, and customer demand businesses to use applications. Apps bridge the connection of business with the network, mobile, peripheral, and wired devices.
They enable us to collect information and offer ease of use for employees and consumers, making a great difference.
In this age of competitive choice, customers rarely possess the same brand loyalty once they did. Customers prefer companies, which understand the security status of their application.
As such, application security addresses the following business goals:
Product Brand Image – by preventing leaks and projecting security
Reduce Risk – Considering those from 3rd parties
Protect & safeguard Data – both customer and enterprise data
Protect and enhance customer confidence – Effective customer experience drives competition
Enhance Trust from an investor, customers, and lenders – eliminating risks, boosts trust of all parties
For any business, image, trust, and risks are the most key topics, which require attention. Application security covers them all.
You know, 71% of CEOs consider information security as a source of competitive advantage,
according to KPMG
.
This reflects a spectacular change given what they've heard in the past report, where CEOs largely stated security to measure risk mitigation.
Improve Productivity with Mobile Employees
Alex, in this new world of wireless, the mobile workforce becomes the new norm. Mobile devices are unleashing collaboration and productivity in the workforce, particularly for the 80% of workers who don't want to sit behind the desk every day.
Companies building strong security behind their application infrastructure, empower the workforce to access resources without compromising security.
Profitability – reduce operating expense
Productivity – application access anywhere, anytime
The app stores filled with modern apps prove its advertised usefulness.
Supporting digital transformation initiatives
Cisco's survey
of C-level executives disclosed that 69% of respondents stated digital transformation is vital to their company's growth strategy. Among them, 64% realized that security was the significant driver of the digitization.
With a strong application security stance, enterprises could confidently drive the success of their digital transformation and obtain new opportunities.
The digital transformation has given significant changes, new processes were created, new methodologies were made, and all are aimed at ensuring faster delivery of safer digital products to the customers.
The application security integrated into the core app platform automates the major security process, workflows, and tasks to enhance accuracy, response time, and standardization.
Implementing strong security measures facilitates businesses to deliver applications without being slowed down or compromised.
Enterprises that have invested in security will be able to continue performance and operations – a significant advantage over those trapped unpreparedly by a cyberthreat.
In the journey of cloud adoption
Security though a key concern, it is not preventing businesses from reaping the advantages of cloud computing. I hope you agree with this. Cloud adoption gives business speed they need and with a shared responsibility model to manage security risks (
AWS-Shared Responsibility model
).
Over these last few years, cloud computing resources have evolved into a thriving IT supermarket of processing storage, capacity, apps, and a wide range of automated tasks (security, networking & system maintenance), all provided "as a service" by 3rd party vendors.
A
report of Oracle
reveals that 48% of businesses believe that enforcing better security policies will increase cloud adoption.
With the right application security solutions and controls in place, businesses are riding the Cloud.
Alex —
Thank you, Daniel, Now I Agree - Application security can actually be an enabler for business. I understand perfectly why now. But, how do I secure my application, hire the skill set, and, more importantly, have the time to do this?
Daniel —
You are spot on, and this is a specialized skill set, and it is better to partner with experts who not just provide security products but also include management of security lifecycle in sync with your web application lifecycle as an integral part of their offering. You may want to look at services like AppTrana from Induface who provide a Risk-based managed Security for web applications.
Alex —
Risk-Based Managed Security? Can you explain more
Daniel —
Get visibility of your application risks before hackers find and exploit them. You have to take care of only your applications and hence can do it more frequently on a continuous basis with on-demand
Application Security scanning
and Manual Penetration testing services and at least get visibility into your risks before hackers do. As part of the managed service, they will also fix it and protect you from exploiting those vulnerabilities instantly with their Managed Cloud WAF. You can launch new applications and services and use them to provide security risk visibility, protection, and management continuously.
Alex —
Thanks, I will take a look.
Unquestionably, the points mentioned above prove that application security can create a positive return by supporting us to be better at what we do, innovate faster, and give us the edge in the competitive market.
Partnering with companies like Indusface with their
AppTrana
Managed Cloud WAF offering ensures you can get started fast without having to wait to build the expertise and find the time.
Get Positioned for Success!
It's time for businesses to begin thinking about their application security program as a growth enabler that adds value and ensures efficiency. This view can only support when you align security culture with core business goals like brand image, customer retention, and profitability.