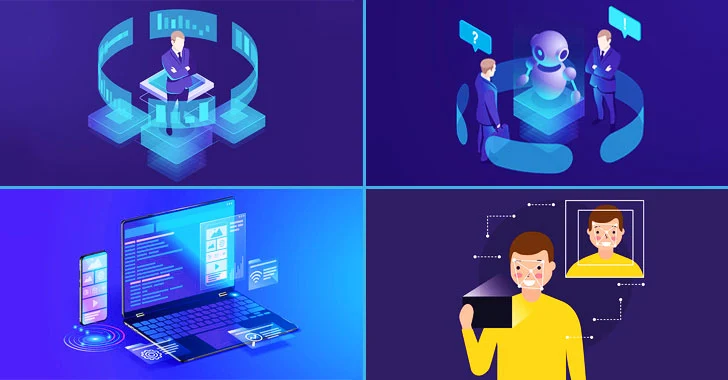 Within the next decade, artificial intelligence is likely to play a significant role in our everyday lives. Machine learning already powers image recognition, self-driving cars, and Netflix recommendations.
For any aspiring developer, learning how to code smart software is a good move. These skills are highly valued in tech, finance, sales, marketing, and many other sectors.
The Hacker News recently partnered with professional trainers to offer their popular artificial intelligence online training programs at hugely discounted prices.
The "
Essential AI & Machine Learning Certification Training Bundle
," the program aims to help you explore the technology, with four hands-on video courses working towards certification:
Artificial Intelligence (AI) and Machine Learning (ML) Foundation ⁠— Explore the Field of AI & ML and Develop Your Expertise in Neural Network & Deep Architectures
Data Visualization with Python and Matplotlib ⁠— Arrange Critical & Meaningful Data Using Python as a Data Visualization Tool
Computer Vision ⁠— Explore the World of Visual Data Recognition & Analysis and Understand the Processes Used for Today's Applications
Natural Language Processing ⁠— Understand NLP Processes & Identify NLP Tasks in Your Day-to-Day Work
Though all these 4 training courses cost a total of $656 when subscribed through the trainer's website, you can now pick up the same for just
$39.99 (at 93% Discount)
at The Hacker News store.
This bundle helps you master the fundamentals of artificial intelligence, with 24 hours of content. The training begins with the AI & ML Foundation Course, which helps you understand and develop neural networks.
Separate tracks introduce computer vision and natural language processing. Meanwhile, the course on data visualization shows you how to work with Python and create meaningful charts — skills that will enhance any résumé.
Each course features concise video tutorials, along with case studies and practical projects. You can learn at your own pace, and claim a certificate of completion for each course.
Access 288 lectures
Access the courses for 1-year
Certification of completion included
You can ask for a refund for unredeemed licenses within 30 days of purchase.
The discount mentioned above on these courses is available for the first thousand subscribers within a limited time, so if you're interested, you should
pick up the bundle immediately
.