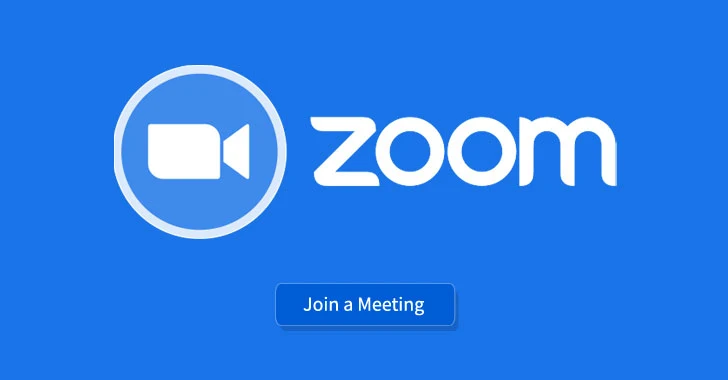 If you use Zoom to host your remote online meetings, you need to read this piece carefully.
The massively popular video conferencing software has patched a security loophole that could have allowed anyone to remotely eavesdrop on unprotected active meetings, potentially exposing private audio, video, and documents shared throughout the session.
Besides hosting password-protected virtual meetings and webinars, Zoom also allows users to set up a session for non-pre-registered participants who can join an active meeting by entering a unique Meeting ID, without requiring a password or going through the Waiting Rooms.
Zoom generates this random meeting ID, comprised of 9, 10, and 11-digit numbers, for each meeting you schedule or create. If leaked beyond an individual or intended group of people, merely knowing Meeting IDs could allow unwelcome guests joining meetings or webinars.
This could be bad news for anyone expecting their conversations to be private.
To circumvent such scenarios, Zoom late last year introduced some
additional controls
under the password settings for meetings and webinars, which according to Check Point, was the result of research on security loophole the security firm responsibly reported to the company in July 2019.
In a report shared with The Hacker News prior to its release, Check Point researchers demonstrated an effective automated but unsophisticated enumeration attack to identify valid random Meeting IDs rather than using the brute force technique.
"A hacker could pre-generate a long list of Zoom Meeting IDs, use automation techniques to quickly verify if a respective Zoom Meeting ID was valid or not, and then gain entry into Zoom meetings that were not password protected," researchers
claimed
.
"We were able to predict ~4% of randomly generated Meeting IDs, which is a very high chance of success, compared to the pure brute force."
As a result of Check Point's disclosure, Zoom introduced the following security features and functionalities into its cloud-based video conferencing service:
Default Passwords ⁠— Zoom now, by default, automatically generates a six-digit numeric password for each meeting you create that participants need to enter when joining by manually entering the meeting ID.
Account and Group Level Password Enforcement — Under new controls, three new password settings are now enforceable at the account, group, and user levels by the account admin.
Meeting ID Validation — Zoom will no longer automatically indicate if a meeting ID is valid or invalid, making it harder for automated scripts to determine active meetings. For each connection, the page will load and attempt to join the meeting. Thus, a bad actor will not be able to quickly narrow the pool of meetings to attempt to join.
Device blocker — To prevent brute force attacks, repeated attempts to scan for meeting IDs will cause a device to be blocked for some time.
"The privacy and security of Zoom's users is our top priority. The issue was addressed in August of 2019, and we have continued to add additional features and functionalities to further strengthen our platform. We thank the Check Point team for sharing their research and collaborating with us," a spokesperson for Zoom told The Hacker News.
In July last year, Zoom made headlines following a
serious security vulnerability
in its client app for macOS that allowed remote attackers or malicious websites to turn on users' device camera without their permission or knowledge.