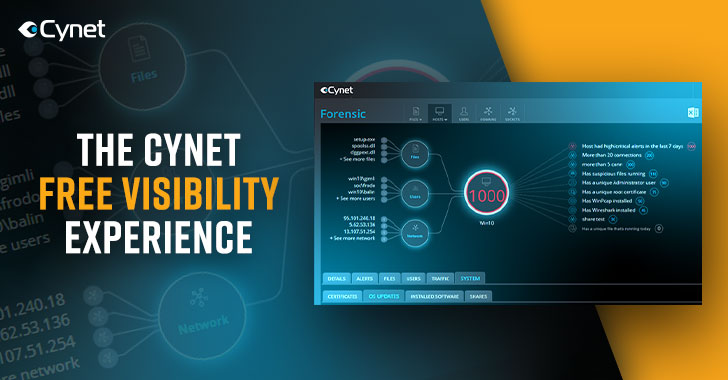 Real-time visibility into IT assets and activities introduces speed and efficiency to many critical productivity and security tasks organizations are struggling with—from conventional asset inventory reporting to proactive elimination of exposed attack surfaces.
However, gaining such visibility is often highly resource consuming and entails manual integration of various feeds.
Cynet is now offering end-users and service providers
free access to its end-to-end visibility capabilities
.
The offering consists of 14 days access to the Cynet 360 platform, during which users can gain full visibility into their IT environment—host configurations, installed software, user account activities, password hygiene, and network traffic.
"When we built the Cynet 360 platform we identified a critical need for a single-source-of-truth interface where you get all the knowledge regarding what exists in the environment and what activities take place there," said Eyal Gruner, Cynet founder, and CEO.
"Both the operational and security implications of having all this data available in a click of a button are dramatic."
In today's IT security landscape, there are two groups in which the lack of visibility plays a role.
The first one is found within organizations that acknowledge the necessity of certain tasks – common examples can be maintaining a patched application, applying change management procedure, and tracking software. Performing these without the ability to retrieve the required data easily is hard and error-prone.
The second is security service providers that cater to a multitude of customers. This group is subject to the same pains of the first one but on a much higher scale.
Cynet 360 visibility capabilities can boost the efficiency of security monitoring workflows, enabling MSSPs/MSPs to address their customer needs with significantly less effort better.
With Cynet 360, operators can easily perform and automate tasks such as:
Check if there are systems and apps with missing security patches.
Know the accurate number of all hosts, their operating system version, and installed software.
Customize and create asset inventory reports.
Discover risky user accounts and network connections.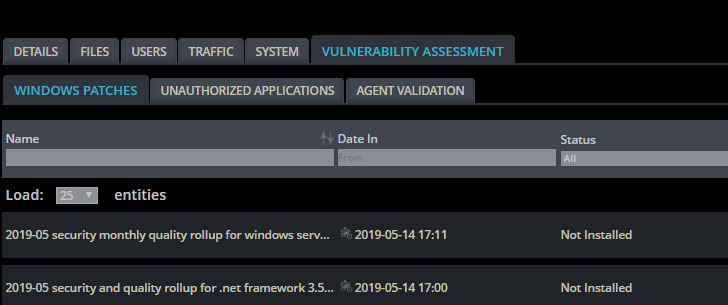 Cynet Vulnerability Assessment
Cynet Network Topology View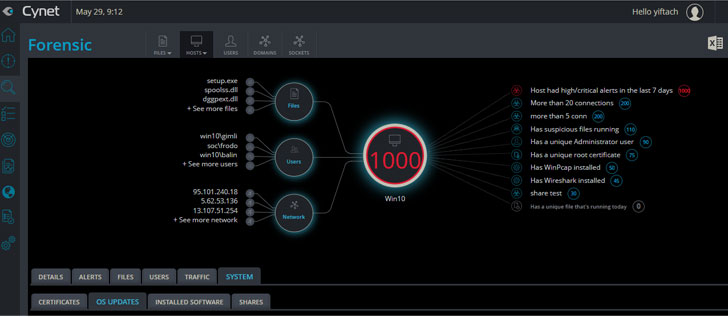 Cynet Activity Context View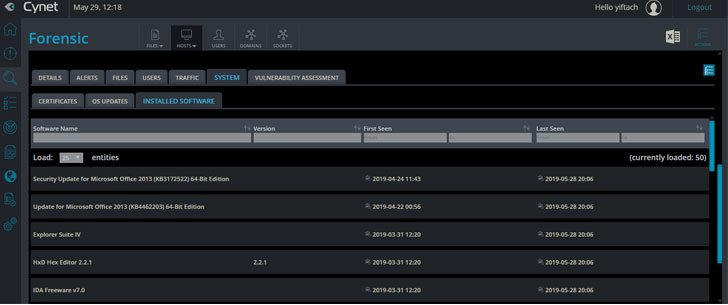 Cynet Installed Software Display
The
Cynet Free Visibility
offering targets IT/security decision makers who acknowledge that the lack of visibility acts for them as an inhibitor in accomplishing critical tasks, whether as end-users or as service providers.
Using this offering, they can experiment with Cynet 360's end-to-end visibility capabilities by applying them to either optimize existing tasks or perform new ones.
"It's a rather worn-out phrase: you can't secure what you don't know," says Gruner, 'but it's true all the same, and we are able to boost organizations in that direction. Available, high-res knowledge of your environment is the equivalent of a good opening move in chess – it narrows down the risks you face and enables you to focus on what really matters."