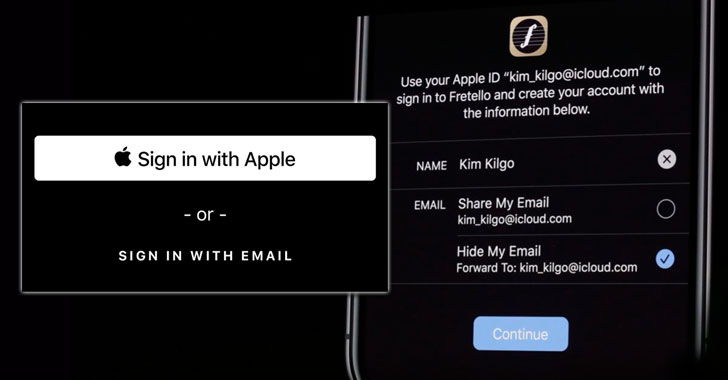 Just like 'login with Google,' 'login with Facebook,' Twitter, LinkedIn or any other social media site, you would now be able to quickly sign-up and log into third-party websites and apps using your Apple ID.
What's the difference? Well, Apple claims that signing-in with Apple ID would protect users' privacy by not disclosing their actual email addresses to the 3rd-party services and also limiting personal information to the minimum necessary data.
While announcing 'Sign in with Apple' today at WWDC, the company revealed that the feature has been designed to randomly generate a new unique email address for each different service a user sign-up with, and will forward all emails to your primary email ID, internally.
"It [randomly generate emails] is a smart jab against spam: Not only will you be able to turn off spammy email more easily, but you'll also be able to see who exactly is sharing and selling your email widely when that random address starts to get spam from companies buying up data," Gizmodo
notes
.
The feature will soon be available as an API for developers who want to integrate the single-sign-on button on their apps and websites, allowing their users to quickly and easily sign in "without tracking."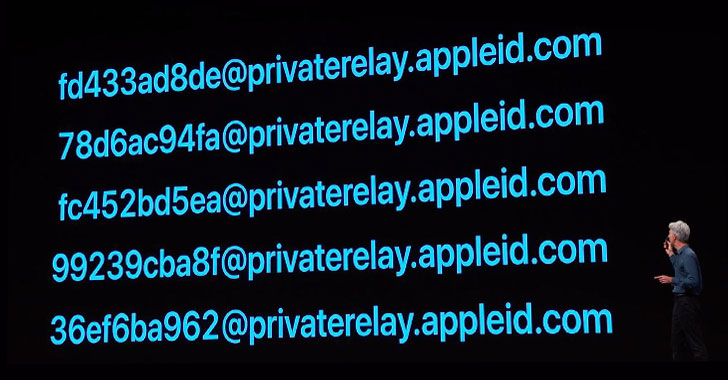 "Apple is introducing a new, more private way to simply and quickly sign into apps and websites. Instead of using a social account or filling out forms, verifying email addresses or choosing passwords, customers can simply use their Apple ID to authenticate, and Apple will protect users' privacy by providing developers with a unique random ID,"
Apple said
.
"Even in cases where developers choose to ask for a name and email address, users have the option to keep their email addresses private and share a unique random email address instead."
"Sign In with Apple makes it easy for users to authenticate with Face ID or Touch ID and has two-factor authentication built in for an added layer of security. Apple does not use Sign In with Apple to profile users or their activity in apps."
Though the service is designed to pass the minimum necessary data to 3rd-party services, many developers adopt social logins to collect more personal data on their users.
So, it would be very soon to predict if 'Sign in with Apple' will become a popular tool for services as well.