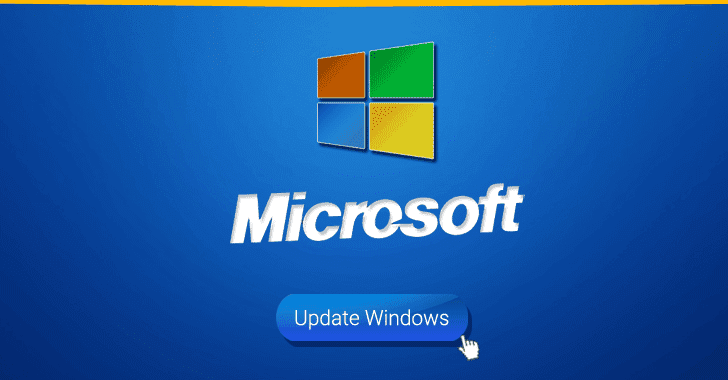 If you think that only CPU updates that address this year's major security flaws—
Meltdown and Spectre
—are the only ones you are advised to grab immediately, there are a handful of major security flaws that you should pay attention to.
Microsoft has issued its first Patch Tuesday for 2018 to address 56 CVE-listed flaws, including a zero-day vulnerability in MS Office related that had been actively exploited by several threat groups in the wild.
Sixteen of the security updates are listed as critical, 38 are rated important, one is rated moderate, and one is rated as low in severity. The updates address security flaws in Windows, Office, Internet Explorer, Edge, ChakraCore, ASP.NET, and the .NET Framework.
The zero-day vulnerability (
CVE-2018-0802
), described by Microsoft as a memory corruption flaw in Office, is already being targeted in the wild by several threat actor groups in the past few months.
The vulnerability, discovered by several researchers from Chinese companies Tencent and Qihoo 360, ACROS Security's 0Patch Team, and Check Point Software Technologies, can be exploited for remote code execution by tricking a targeted user into opening a specially crafted malicious Word file in MS Office or WordPad.
According to the company, this security flaw is related to CVE-2017-11882—a 17-year-old
vulnerability in the Equation Editor
functionality (EQNEDT32.EXE), which Microsoft addressed in November.
When researchers at 0Patch were analysing CVE-2017-11882, they discovered a new, related vulnerability (CVE-2018-0802). More details of CVE-2018-0802 can be found in a
blog post
published by Check Point.
Besides CVE-2018-0802, the company has addressed nine more remote code execution and memory disclosure vulnerabilities in MS Office.
A spoofing vulnerability (CVE-2018-0819) in Microsoft Outlook for MAC, which has been listed as publicly disclosed (
Mailsploit attack
), has also addressed by the company. The vulnerability does not allow some versions Outlook for Mac to handle the encoding and display of email addresses properly, causing antivirus or anti-spam scanning not to work as intended.
Microsoft also addressed a certificate validation bypass vulnerability (CVE-2018-0786) in .NET Framework (and .NET Core) that could allow malware authors to show their invalid certificates as valid.
"An attacker could present a certificate that is marked invalid for a specific use, but the component uses it for that purpose," describes Microsoft. "This action disregards the Enhanced Key Usage taggings."
The company has also patched a total of 15 vulnerabilities in the scripting engine used by Microsoft Edge and Internet Explorer.
All these flaws could be exploited for remote code execution by tricking a targeted user into opening a specially-crafted webpage that triggers a memory corruption error, though none of these has been exploited in the wild yet.
Meanwhile, Adobe has
patched
a single, out of bounds read flaw (CVE-2018-4871) this month that could allow for information disclosure, though no active exploits have been seen in the wild.
Users are strongly advised to apply security patches as soon as possible to keep hackers and cybercriminals away from taking control of their computers.
For installing security updates, simply head on to Settings → Update & security → Windows Update → Check for updates, or you can install the updates manually.