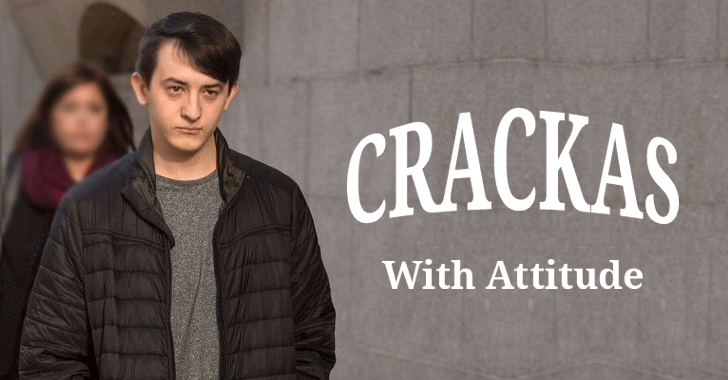 Remember "
Crackas With Attitude
"?
A notorious pro-Palestinian hacking group behind a series of embarrassing hacks against United States intelligence officials and leaked the personal
details of 20,000 FBI agents
, 9,000 Department of Homeland Security officers, and some number of DoJ staffers in 2015.
Believe or not, the leader of this hacking group was just 15-years-old when he used "social engineering" to impersonate CIA director and unauthorisedly access highly sensitive information from his Leicestershire home, revealed during a court hearing on Tuesday.
Kane Gamble
, now 18-year-old, the British teenager hacker targeted then CIA director
John Brennan
, Director of National Intelligence
James Clapper
, Secretary of Homeland Security Jeh Johnson, FBI deputy director
Mark Giuliano
, as well as other senior FBI figures.
Between June 2015 and February 2016, Gamble posed as Brennan and tricked call centre and helpline staff into giving away broadband and cable passwords, using which the team also gained access to plans for intelligence operations in Afghanistan and Iran.
The teenager also taunted his victims and their families, released their personal details, bombarded them with calls and messages, downloaded and installed pornography onto their computers and took control of their iPads and TV screens.
He also made hoax calls to Brennan's home and took control of his wife's iPad.
At one point, Gamble also sent DHS secretary Johnson a photograph of his daughter and said he would f*** her, phoned his wife, leaving a voicemail message which said: "
Hi Spooky, am I scaring you?,
" and even managed to get the message "
I own you
" on the couple's home television.
Gamble was arrested in February 2016 at his council home in Coalville and last October he pleaded guilty to 8 charges of "performing a function with intent to secure unauthorised access" and 2 charges of "unauthorised modification of computer material."
Gamble said he targeted the US government because he was "
getting more and more annoyed about how corrupt and cold-blooded the US Government" was and "decided to do something about it.
"
Gamble's defence said he was technically gifted but emotionally immature and has an autistic spectrum disorder, at the time of his offending, he had the mental development of a 12 or 13-year-old.
Also, the defence said, at no point did Gamble attempt to profit from his actions.
Out of 10 counts, Gamble previously admitted 8 charges of performing a function with intent to secure unauthorised access.
The teenager will be sentenced when the hearing resumes at a later date.
Two other members of Crackas With Attitude hacking group, Andrew Otto Boggs and Justin Gray Liverman, were
arrested by FBI
in September 2016 and had already been sentenced to
five years in federal prison
.