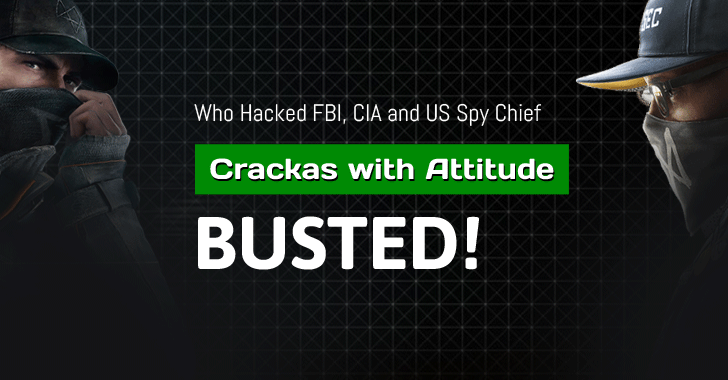 US authorities have arrested two North Carolina men on charges that they were part of the notorious hacking group "
Crackas With Attitude
."
Crackas with Attitude is the group of hackers who allegedly was behind a series of audacious and embarrassing hacks that targeted personal email accounts of senior officials at the CIA, FBI, the White House, Homeland Security Department, and other US federal agencies.
Andrew Otto Boggs, 22, of North Wilkesboro, N.C., who allegedly used the handle "
INCURSIO
," and Justin Gray Liverman, 24, of Morehead City, who known online as "
D3F4ULT
," were arrested on Thursday morning on charges related to their alleged roles in the computer hacking, according to a
press release
by Department of Justice.
A 16-year-old British teenager suspected of being part of the group was
arrested in February
by the FBI and British police.
Although court documents did not name the victims, the hacking group had allegedly:
Cracka also leaked the personal
details of 31,000 government agents
belonging to nearly 20,000 FBI agents; 9,000 Department of Homeland Security (DHS) officers and some number of DoJ staffers.
"
In some instances, members of the conspiracy uploaded private information that they obtained from victims' personal accounts to public websites; made harassing phone calls to victims and their families; and defaced victims' social media accounts
," reads the press release.
According to the FBI officials, between October 2015 to February 2016, the hacking group used social engineering in order to trick the victims into revealing their account number, password, and other details.
Boggs and Liverman will be extradited next week to the Eastern District of Virginia, where federal prosecutors have spent months building a case against Crackas With Attitude.