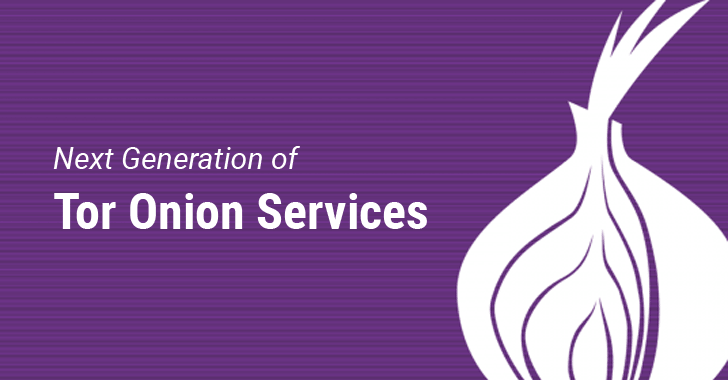 The Tor Project has made some significant changes to its infrastructure by improving the way the 'onion' network protects its users' privacy and security.
Since the beginning, the largest free online anonymity network has been helping users browse the web anonymously, and its onion service provides a network within which encrypted websites can be run anonymously.
However, the infrastructure design and encryption behind the service has become little outdated, eventually leaving it vulnerable to potential and resourceful attackers.
Tor network has become such a potential target that even Zerodium, a company that acquires and resells zero-day exploits, is ready to pay $1 million for
Tor zero-day exploits
.
Keeping these concerns in mind, the Tor Project has been working to upgrade its infrastructure over the past four years, and the good news is…
A few weeks ago, the Tor Project announced the release of Tor 0.3.2.1-alpha that includes support for the next generation onion services, with the integration of new cutting-edge encryption algorithms and improvement of overall authentication into its web service.
The directory system has also been designed entirely to "defend against info leaks and reduce the overall attack surface," George Kadianakis from the Tor Project said while discussing the cryptography used in the new implementation.
The alpha release also addresses recently discovered security issues in the protocol including the potential for rogue nodes to learn about the network, eventually reducing anonymity.
The Tor Project has announced a few more security features for the upcoming update, which will make it much harder for attackers to unmask the real identity of the Tor users.
"As the current code stabilizes further, we plan to add features like offline service keys, advanced client authorization, a control port interface, improved guard algorithms, secure naming systems, statistics, mixed-latency routing, blockchain support, AI logic and a VR interface (j/k about some of these)," The Tor Project's blog post reads.
This new implementation of the onion service for now also supports the current onion network, but it will soon replace the whole network and become the default implementation.
The updates are available for the alpha release, which can be
found here
.