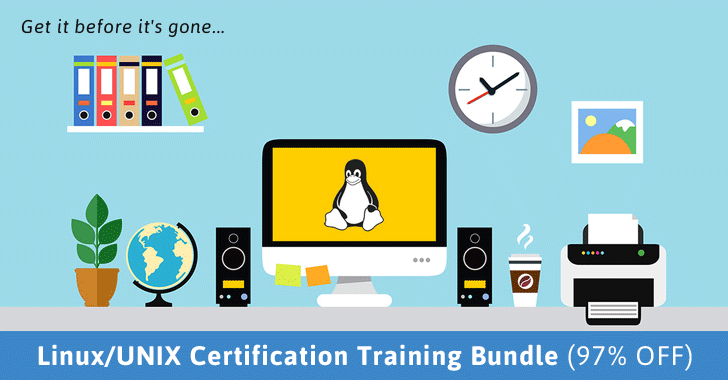 If you are also searching for the answers to what skills are needed for a job in cyber security, you should know that this varies widely based upon the responsibilities of a particular role, the type of company you want to work with, and especially on it's IT architect.
However, Linux is the most required skills in information technology and cyber security, as Linux are everywhere!
Whether you know it or not you are already using Linux every day – when you Google, you use Linux; when you buy metro tickets, you use Linux; It powers your smart devices; most airplane or automobile entertainment systems are also running on Linux; even your Android phone is Linux.
Moreover, nearly all of the hacking and penetration testing tools are developed specifically for Linux. In fact, one of the popular operating systems of hackers, KALI, is also a Linux distro that comes with over 300 tools for penetration testing, forensics, hacking and reverse engineering.
So, due to the rapid growth of Linux and Unix in commercial computing environments, IT professionals with knowledge of Linux have become very much in-demand in today's businesses.

Linux Certification Training: Online Course
This week
THN Deals Store
brings you a complete package that covers everything that is required to become a Linux/UNIX Pro — Linux/UNIX Certification Training Bundle.
From an introductory knowledge, the
Linux/UNIX Certification Training Bundle
will work all your way through how to install, configure, and support Linux and UNIX servers as well as troubleshoot problem areas Linux pros could face.
At THN Deals Store, you can get this Linux Certification Training Bundle for just $49 – that's 97% off the original price of $2,195 (
get it before it's gone
).
What's Inside the Linux Training Bundle?
This course offers you much-needed knowledge and skills to prepare for the CompTIA Linux+ and the Novell Certified Linux Professional certification exams, which increase your chances of landing a high-paying Linux/Unix admin job in big organizations.
Following with visual demonstrations, the
Linux Certification Training
Bundle also provides you quizzes and exam simulators to track your progress and also helps you connect with other students and Vision Training Systems employees to further your knowledge.
This Linux/UNIX Certification Training Bundle course includes:
Gain the knowledge and skills to install, configure, and support a Linux/UNIX server.
Learn to control and troubleshoot the boot process.
Find out how to attach local storage and create file systems and beyond.
Use visual demonstrations and multimedia presentations.
Test your progress with quizzes and exam simulators.
Interact and collaborate with other students and Vision Training Systems employees to form study groups and discussions.
So, what are you waiting for?
Grab this deal
and become a Linux/Unix pro.
Most Popular Courses and Deals
We received a great response from our last three deals as well, and if you want, you can still grab these deals: