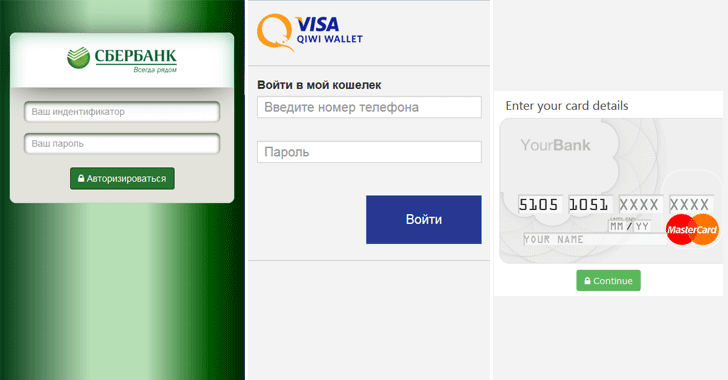 Another bad news for Android users — Source code for another Android banking malware has been leaked online via an underground hacking forum.
This newly discovered banking Trojan is designed to steal money from bank accounts of Android devices' owners by gaining administrator privileges on their smartphones.
Apparently, it will attract the attention of many cyber criminals who can recompile the source code or can also use it to develop more customized and advanced variants of Android banking Trojans.
According to security researchers from Russian antivirus maker Dr. Web, the malware's source code was posted online, along with the information on how to use it, meaning Android devices are most likely to receive an increasing number of cyber attacks in upcoming days.
Leaked: Trojan Source Code + 'How to Use' Instructions
Dr. Web researchers said they have already
discovered
one banking trojan in the wild developed using this leaked source code, adding that the Trojan is distributed as popular apps either directly injected in APKs available online or in third-party app stores.
Dubbed
BankBot
, the trojan has the ability to get administrator privileges on infected devices. Once it gets full privileges, the malware trojan removes the app's icon from the phone's home screen in order to trick victims into believing it was removed.
However, the BankBot trojan remains active in the background, waiting for commands from attacker's command and control (C&C) server. It found targeting only users of Russian banks.
Also Read:
GM Bot (Android Malware) Source Code Leaked Online
BankBot has the ability to perform a broad range of tasks, including send and intercept SMS messages, make calls, track devices, steal contacts, show phishing dialogs, and steal sensitive information, like banking and credit card details.
"Like many other Android bankers, [BankBot] steals confidential user information by tracking the launch of online banking apps and payment system software. One sample examined by Doctor Web's security researchers controls over three dozen such programs," the researchers explains.
"Once Android.BankBot.149.origin detects that any of the aforementioned applications have been launched, it loads the relevant phishing input form to access user bank account login and password information and displays it on top of the attacked application."
Why Should You Worry about BankBot?
The malware hides itself until the victim opens any mobile banking or social media app. Once the victim opens one such app, BankBot launches a phishing login overlays, tricking victims to re-authenticate or re-enter their payment card details.
The collected data is then sent back to online servers, where the attackers can access the stolen data.
BankBot can phish credentials for apps including Facebook, WhatsApp, Instagram, Twitter, Youtube, Snapchat, Viber, WeChat, imo, Uber, and the Google Play Store.
Besides this, the BankBot trojan can also intercept text messages, send them to the attackers, and then delete them from the victim's smartphone, which means bank notifications never reach the users.
How to Protect Yourself against such Attacks?
Now, this is just one piece of malware developed using the publicly available source code and discovered by researchers. There are chances that more such malware are out there targeting Android devices but not yet caught.
To prevent yourself against such attacks, as I previously recommended, you are advised to:
Always be super-careful when downloading APKs from third-party app stores. Go to Settings → Security and then Turn OFF "Allow installation of apps from sources other than the Play Store."
Never open attachments from unknown or suspicious sources.
Never click on links in SMS or MMS sent to your mobile phone. Even if the email looks legit, go directly to the website of origin and verify any possible updates.
Always keep your Anti-virus app up-to-date.
Keep your Wi-Fi turned OFF when not in use and Avoid unknown and unsecured Wi-Fi hotspots.