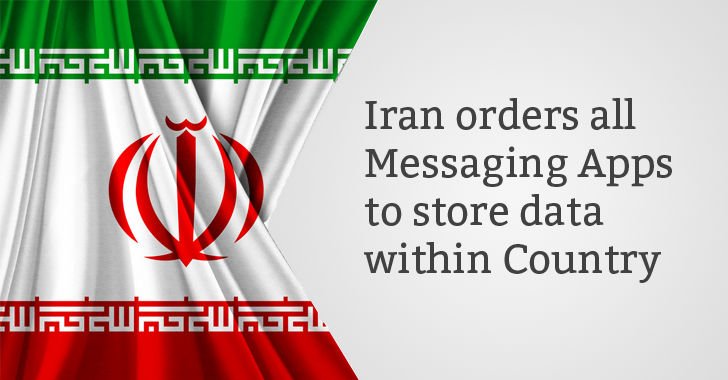 Last year, Iran blocked Telegram and many other social networks after their founders refused to help Iranian authorities to spy on their citizens.
Now it looks like Iranian government wants tighter controls on all foreign messaging and social media apps operating in the country that will give the authorities a wider ability to monitor and censor its people.
All foreign messaging and social media apps operating in Iran have one year to move 'data and activity' associated with Iranian citizens onto servers in Iran, Reuters
reported
.
In order to comply with the new regulations, the companies would need to set up data centers in Iran within one year, but apps may lose a larger number of users by moving data onto Iranian servers.
However, transferring data to Iran servers might not be enough, as some of the most popular messaging services like
WhatsApp
,
Apple iMessage
, and Telegram are offering
end-to-end encrypted
communication i.e. nobody in between, not even WhatsApp can read the content of your messages.
Just two weeks back Iranian authorities arrested eight women with involvement in online "un-Islamic" modeling photographs without wearing the compulsory headscarf, and their Instagram page has been shut down, along with Facebook pages and business websites.
"
Telegram's data centres are to be moved inside the country so they can delete what they want and arrest who they want,
" @Mehrdxd said in a tweet.