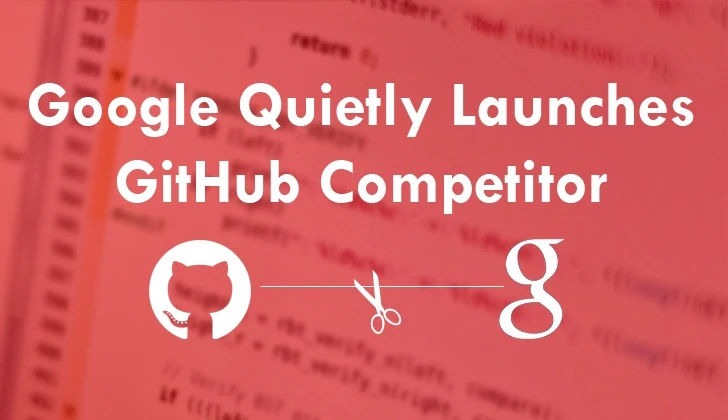 After the death of Google code this winter, Google is apparently back in the business through the launch of its private Git repository hosting service on Google Cloud Platform called
Cloud Source Repositories
.
Not yet officially announced, but Google started providing free beta access to its new
Cloud Source Repositories
earlier this year, VentureBeat reported.
Similar to the popular source code repository hosting service GitHub, Cloud Source Repositories provides developers with the ability to host and edit code on the ever-expanding Google Cloud Platform.
Though it will not be easy to take hold of all GitHub's customers overnight, Google is taking a successive approach with its new service -- Cloud Source Repositories can serve as a 'remote' Git repositories for users sitting elsewhere on the Internet or locally.
Moreover, it is also possible for users to connect a Cloud Source Repository to a hosted repository service like GitHub or Bitbucket that will automatically sync with it.
Google's Cloud Platform product manager Chris Sells told VentureBeat: "Cloud Source Repositories provides a private Git repository that works with your existing tools while providing a high degree of replication and encryption to make sure that your code is as safe and secure as you'd expect from Google's cloud infrastructure."
Besides offering private Git repositories, Cloud Source Repositories also works with Google Cloud Debugger to inspect the state of Java applications running on Google Cloud Compute Engine and App Engine.
Cloud Source Repositories is also integrated with the Google Developers Console, providing a Source Code Editor for browsing and viewing repository files and making quick edits to files and committing them to the repository.
Currently, the service is in beta, but Chris says that "expect Google Cloud Source Repositories to get even better as [the company] move towards the full release."