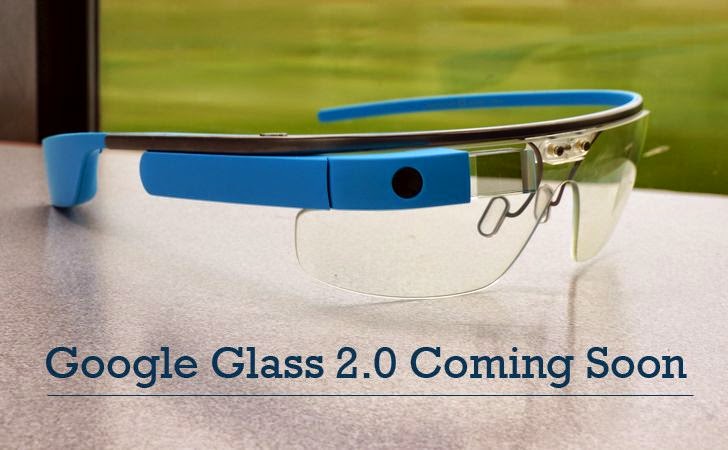 The details of the next version of
Google Glass
has been revealed - the search engine giant is planning to
launch Google Glass 2.0 soon
.
Massimo Vian, the chief executive officer of Italian eyewear company Luxottica, said his company is working with Google engineers on not just one, but two new versions of the Google's Internet-connected eyewear device.
Luxottica is better known for its two famous brands owns brands – Oakley and Ray-Ban. It is also the same company that worked with the search engine giant on frames for the original version of Google Glass.
Here's the Big Deal:
During his company's general meeting in Milan, Italy, Vian said, "What you saw was version 1. [We are] now working on version 2, which is in preparation."
A Google spokesperson
told
the Wall Street Journal that
"the team is heads down building the future of the product,"
which will soon be available in the market, but she declined to give a specific timeline.
Meanwhile, Vian also confirmed that its company is also working on a third version of Google Glass, and there are currently some "second thoughts" on how the version 3.0 of eyewear will look like.
Google Glass Explorer Edition was criticized for Privacy Failure:
Google started its "
Project Glass
" in April 2012 and as later that year the company began accepting pre-orders for "
Explorer Edition
" of the specs for $1,500. It opened public sales of
Google Glasses
last year, but many privacy advocates
criticized the product
.
However, Google ended its Glass Explorer program in January and moved the project from Google X to a team led by Tony Fadell, founder of Nest, the smart-home device company that Google acquired in February 2014.
Google X
is a semi-secret facility run by Google dedicated to handles upcoming technological projects from smart homes to self-driving cars and Google Glasses.

Redesigning Google Eyewear Product from Scratch:


The move created speculation about the specs' future, but a month later, reports suggested that the Project Glass was still alive and the Google would "redesign the product from scratch" privately rather than via a public beta.
The current news is only the indication that the search engine giant is not out of the game and will soon launch its Glass 2.0, which is believed to be cheaper and have longer battery life, a better display and protect users privacy.