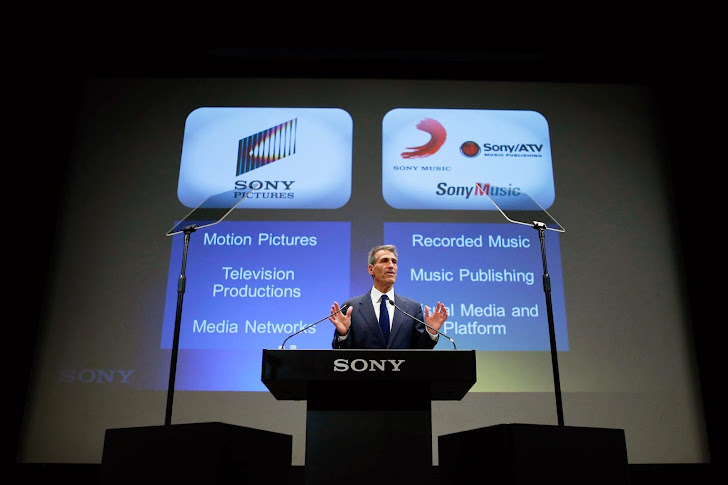 The massive hacking attack against
Sony Pictures Entertainment
has yet exposed about 200 gigabytes of confidential data belonging to the company from upcoming movie scripts to sensitive employees data,
celebrities phone numbers
and their travel aliases, and also the high-quality versions of
five newest films
, marking it as the most severe hack in the History.
Now, the so-called
"Guardians of Peace"
(GoP) group who promised to release a big
"Christmas gift"
for
Sony Pictures
posted an eighth batch of documents to the Internet on Tuesday of what everyone in Hollywood has been waiting for — Thousands of personal emails stolen from Sony Pictures co-Chairman and
CEO Michael Lynton
.
The personal emails released just one day after Michael Lynton convened a town-hall meeting for
Sony
employees in the wake of the company's widespread data breach and proclaimed,
"Our business has a strong foundation… This won't take us down."
Along with Linton's emails, the hackers posted a disturbing warning to people who plans to watch the Sony Pictures film
"The Interview"
— the Seth Rogen and James Franco-starring comedy centered around a TV host and his producer assassinating North Korean dictator Kim Jong Un, which first appeared to be the root cause of the cyber mishap.
The message with 9/11 style attack warning posted to Pastebin and other text-sharing sites, claiming to be allied with group that called itself "Guardians of Peace", reads:
"We have already promised a Christmas gift to you.

This is the beginning of the gift.

We will clearly show it to you at the very time and places "The Interview" be shown, including the premiere, how bitter fate those who seek fun in terror should be doomed to. Soon all the world will see what an awful movie Sony Pictures Entertainment has made.

The world will be full of fear.

Remember the 11th of September 2001.

We recommend you to keep yourself distant from the places at that time.

(If your house is nearby, you'd better leave.)

Whatever comes in the coming days is called by the greed of Sony Pictures Entertainment.

All the world will denounce the SONY."
Two weeks ago when GoP group send a
threatening email to Sony
executives, they didn't even ask the company to cancel the release of The Interview movie.
The
torrent file
for the leaked document has already been removed from a number of file sharing sites after legal demands from Sony. Meanwhile, Sony has also sent letters to a number of media outlets insisting to not publish confidential data from the leaks.
"We are writing to ensure that you are aware that SPE does not consent to your possession, review, copying, dissemination, publication, uploading, downloading, or making any use of the Stolen Information, and to request your cooperation in destroying the Stolen Information," the letter reads.
So far the Guardians of Peace group
released eight leaks of Sony internal data
, which began on Nov. 24. The leaks included everything from employee Social Security numbers and their salaries to the private emails of
Amy Pascal
, co-chairman of Sony Pictures Entertainment;
Leah Weil
, general counsel for SPE;
Steve Mosko
, president of Sony Pictures Televsion;
Steven O'Dell
, president of Sony Pictures Releasing International; and now the company's CEO
Michael Lynton
.
The contents of emails belonging to Sony Pictures' Amy Pascal exposed confidential company documents and embarrassing messages about Hollywood celebrities including Angelina Jolie and Screen Gems star Kevin Hart, and a damaging exchange about President Obama between Pascal and movie producer Scott Rudin (The Social Network).