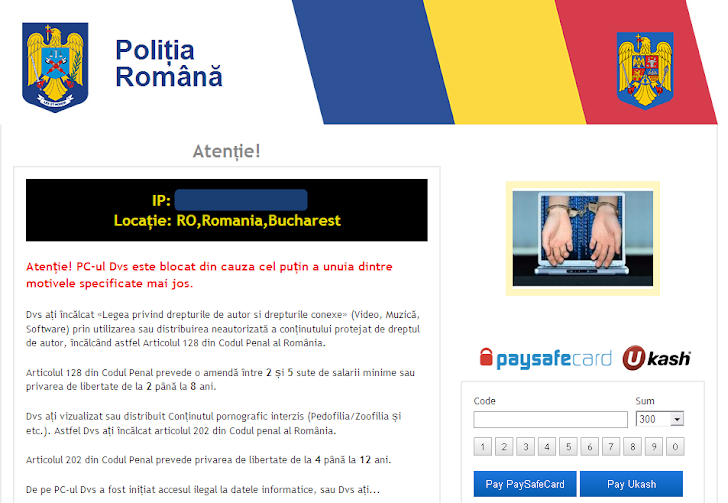 Till Now we all have heard about the Ransomware
Malware
that encrypts your files or lock down your computer and ask for a random amount to be paid in a specified duration of time to unlock it, but this cyber threat has forced somebody for the terrible murder and suicide. It's true! This could be an
extent
of Ransomware that has marked its history by someone's blood.
Marcel Datcu
, a 36 year old man, living in the village of
Movila Miresii
, who was married in 2013 and living happily with his family, killed his 4 year old baby and then himself committed suicide after his computer got infected with "
police
ransomware
," a Romanian Newspaper,
Braila24
reports.
Ransomware
is one of the most blatant and obvious criminal's money making schemes out there, from which Cryptolocker threat had touched the peak, and cyber criminals have developed many
Cryptolocker
versions (
prisonlocker, linkup, icepole, cryptobit
) by which you have to safeguard your system.
According to the sources, it seems that Marcel had opened few porn sites and infected with a computer virus, i.e., a police
ransomware,
that displayed a message coming from the Police, informing that he has been fined by the authorities for the violation of the law with a
huge amount of 70.000 lei (€15,519 / $21,637)
that need to be paid immediately.
After getting such warning from the police, he felt shamed and scared that his young son would pay for his mistake and his life would be spend in the moment of delusion, so he hanged himself in the living room, holding his 4-year-old boy in his arms with a rope around his neck.
His neighbors said that besides the boy who was killed by his father, Marcel and his wife had three other children from previous marriages, and was a happy family.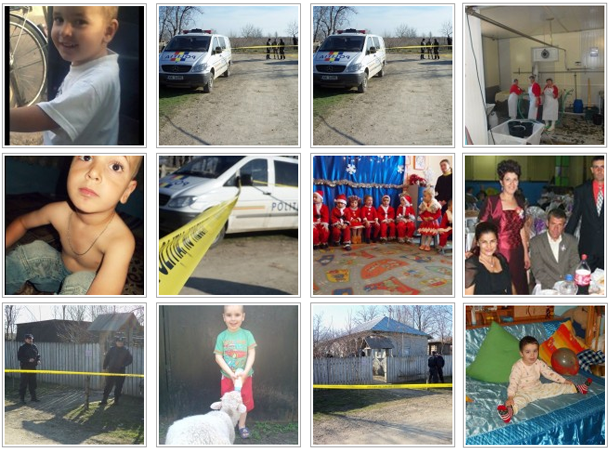 Sources close to the investigation say that the man left the following suicide note to his wife: "I don't think it's normal what I've done (…) I apologize to all of you (…) I received a warning that said I have to pay 70.000 lei or go to prison for 11 years (…) I don't want Nicusor [the small boy who was killed] to suffer because of me (…) I can't stand going to prison. I can't!"
As far as we all know, a
Police ransomware
usually asks a victim to pay a small fine that last around $200 or €200. The man would have been died imagining that such a large fined amount is very difficult to pay.
Cyber security experts always advises you not to pay the ransom amount that blocks your activities on the computer, as these threats can be easily removed by dedicated tools specially designed to remove such infections.
But, unfortunately everybody is not aware of such threats and this time the price paid was somebody's life. There are many ways you can protect your computers and devices from the widely spreading Ransomware discussed in our previous post.
Stay Safe! Stay Tuned!