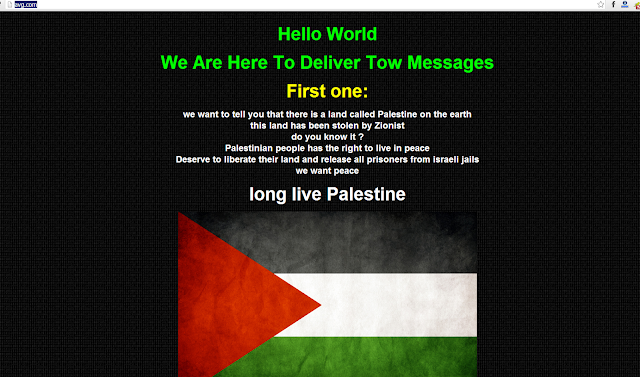 The Website of Word's most popular mobile messaging app and Antivirus Firm -
AVG
were hacked this morning and defaced by a new Palestinian Hacker group - KDMS Team, affiliated with Anonymous Group.
The Defacement page titled 'You got Pwned', with Anonymous Logo and playing Palestinian national anthem in the page background, says:
we

want to tell you that there is a land called Palestine on the earth


this

land has been stolen by Zionist


do

you know it ?


Palestinian people

has

the right to live in peace
Deserve to liberate their land and release all prisoners from

israeli

jails


we

want peace
and
"
There Is No Full Security We Can Catch You !
"
It seems that the hacker used DNS hijacking to point domains on a fake server with deface page. The
Whatsapp
has resolved the issue, but at the time of writing AVG is still defaced. It is not clear that if any user data was compromised from AVG or Whatsapp.
We have contacted WhatsApp and AVG for comment and will update this story when we hear back. Just two days before, KDMS Team hacked
LeaseWeb
, one of the world's biggest hosting company.
Update :
Another Antivirus Firm '
AVIRA
' w
ebsite
also defaced by hackers, just few minutes before.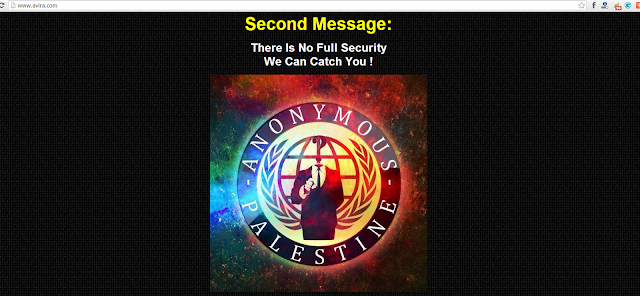 Update:
NETWORK SOLUTIONS, LLC is common
Domain Registrar
for AVG, Avira and Whatsapp . Possibly, hacker compromised the Domain Registrar and modifies the DNS settings to perform DNS Hijacking.