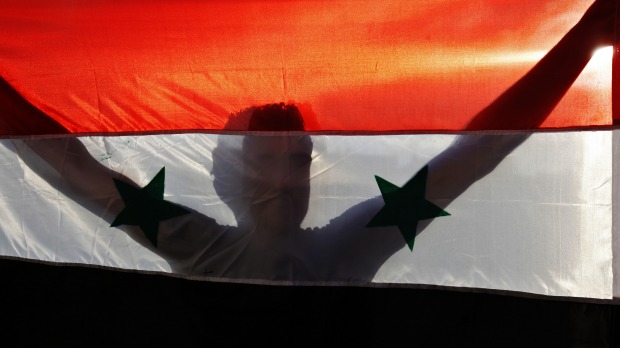 The Syrian Electronic Army (SEA)
, a pro-regime hacker group that emerged during Syrian anti-government protests in 2011, and involved in cyber attacks against western media organizations are now in the FBI's wanted list.
The Federal Bureau of Investigation has issued an alert warning of cyber attacks by the Syrian Electronic Army and finally put them on its radar. "
The SEA'S primary capabilities include spear-phishing, web defacements, and hijacking social media accounts to spread propaganda.
" they said. The FBI also has increased its
surveillance
of Syrians living in the US.
According to some anti-Assad activists, the group was founded by former intelligence agents and hardcore Assad supporters. SEA had compromised social media profiles for Western news organizations by sending
fake email messages
to news staff in an attempt to gain access to login credentials.
Most recently, the group grabbed international attention after commandeering the websites of the
New York Times
, Washington Post and this week the recruitment website for the US Marine Corps.
The group's was able to compromise the multiple
Associated Press (AP) Twitter feeds
, then using them to issue bogus messages, including the following alert on April 23 i.e. "
Breaking: Two Explosions in the White House and Barack Obama is injured
." In the wake of that tweet, the White House confirmed that the president was unharmed, that there had been no explosions and that the FBI was investigating the hoax tweets.
So how did the SEA get better in only a few months?
''
I don't think it would be unreasonable to suspect someone more skilled is helping them out,
'' says Adam Myers, vice president of intelligence for security firm CrowdStrike.
Is the Syrian Electronic Army based in Syria?
After Syria reestablished its Internet connection last week, following a blackout that lasted approximately 24 hours. Security Experts noticed that
Syrian Electronic Army
Hackers were online on twitter. These kinds of cuts do not affect the terrorists operating in Syria as they have their own US-supplied communication equipment.
The Syrian Electronic Army has multiple domains seized by its domain registration firm. Interestingly, The Syrian Electronic Army's first domain name was registered by the Syrian Computer Society, hosted on the network of the Syrian government.
"
Please maintain heightened awareness of your network traffic and take appropriate steps to maintain your network security
," the FBI memo said. FBI request anyone who suspects they're under attack to call its CyWatch division at 855-292-3937.