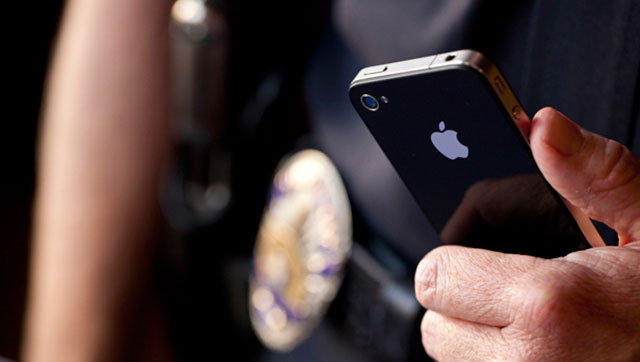 The security features built into
Apple
's iOS software are so good that the police are unable to gain access to defendant's
iPhones
when they need to. Companies like Apple and Google are being asked by law enforcement officials to bypass these protections to aid in investigations.
Apple receives so many police demands to decrypt seized iPhones that it has created a waiting list to handle the deluge of requests. In one of the recent cases, according to court documents, the federal agents were baffled by the encrypted iPhone 4S of a man in Kentucky who was charged for supplying
crack
cocaine.
CNET
reports
that ATF agent Rob Maynard spent three months trying to "locate a local, state, or federal law enforcement agency with the forensic capabilities to unlock" an iPhone 4S. After everyone said that they did not have the capabilities, Maynard turned to Apple.
Apple can reportedly bypass the security lock to get access to data on a phone, download it to an external device and hand that over to the authorities.
In Nevada also, a similar case surfaced when the agents there told a judge that they are not able to probe into a sized iPhone and iPad because it is encrypted. The Drug enforcement Administration has also faced a similar issue with encryption problem in iMessage chat service as per an internal document.
The documents shed light on the law enforcement practice of doing forensic analysis on locked mobile devices, and it is growing in demand.
It's unclear whether Apple has purposely built a
backdoor
into its
iOS
software for access in these situations, or whether it uses custom tools to gain access. Apple specifically states in its privacy policy that it may disclose personal information "
by law, legal process, litigation, and/or requests from public and governmental authorities within or outside your country of residence
".

There are a few software packages that claim to be able to extract some or all information stored on encrypted iOS devices and other mobile phones, like Elcomsoft's iOS Forensic Toolkit and Oxygen Forensics Suite 2013.