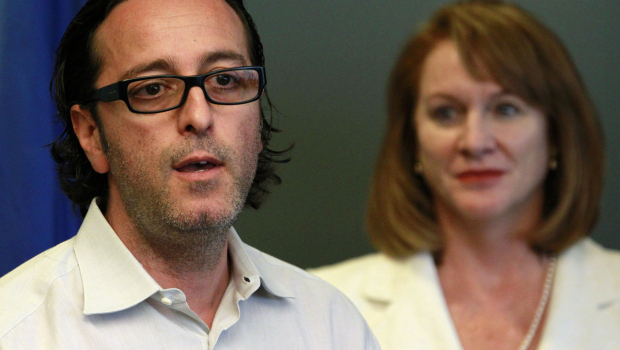 A Dutch hacker was sentenced to 12 years in a US prison on Friday for trafficking over 100,000 credit card numbers stolen in a computer hacking conspiracy.
David Benjamin Schrooten
, 22,
known as "Fortezza" in the hacker world, pleaded guilty in November to criminal charges related to hacking, bank fraud, and identity theft, according to Western District of Washington US Attorney Jenny Durkan.
At sentencing U.S. District Judge Ricardo S. Martinez
asked
him, "
I don't think you would ever consider walking into someone's home, pulling out a gun and robbing them… Did it ever occur to you that you were doing that to all your victims?
"
Investigators estimate that tens of thousands of people were affected. The damage amounted to more than 63 million dollars. He is Sentenced to 12 years in prison for a computer hacking and credit card fraud scheme that victimized people around the world.
A California man is set to go on trial by the middle of the year for his purported role purchasing and using stolen credit card numbers,
Federal investigators say that Schrooten worked with Christopher A. Schroebel, 21, of Keedysville, Maryland. Schroebel was sentenced to 84 months in prison in August 2012.
According to investigators, Schroebel had possession of at least 86,400 stolen credit card numbers, including both card numbers that he himself stole and card numbers stolen by others.
Schroebel worked with Schrooten to build carding websites, that made the stolen credit card numbers available to criminals for fraud.