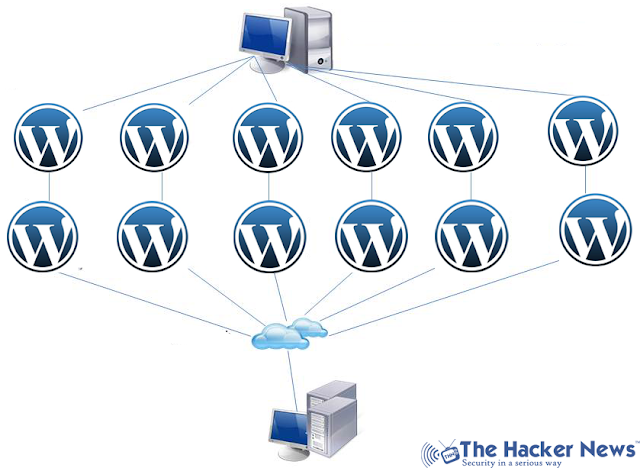 Accunetix a web application security company reported vulnerabilities found in the Wordpress Pingback feature. According to report, Pingback vulnerability exists in the WordPress blogging platform that could leak information and lead to distributed denial of service (DDoS) attacks.
"
WordPress has an XMLRPC API that can be accessed through the xmlrpc.php file. When WordPress is processing pingbacks, it's trying to resolve the source URL, and if successful, will make a request to that URL and inspect the response for a link to a certain WordPress blog post. If it finds such a link, it will post a comment on this blog post announcing that somebody mentioned this blog post in their blog.
" Bogdan Calin
explained
.
Pingback is one of three types of linkbacks, methods for Web authors to request notification when somebody links to one of their documents. This enables authors to keep track of who is linking to, or referring to their articles. Some weblog software, such as Movable Type, Serendipity, WordPress, and Telligent Community, support automatic pingbacks where all the links in a published article can be pinged when the article is published.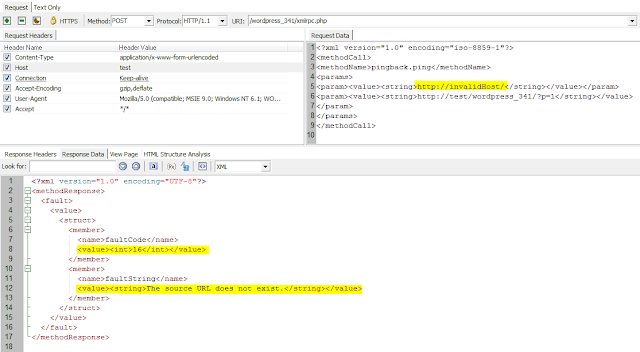 A new tool has been released that automates the pingback vulnerability autonomously, distributed on the software development site Github as "
WordpressPingbackPortScanner
" . That tool exposes the API and lets attackers scan other hosts, multiple WordPress blogs and with a specialized URL, reconfigure routers.
Tool description -
"
Wordpress exposes a so called Pingback API to link to other blogposts. Using this feature you can scan other hosts on the intra- or internet via this server. You can also use this feature for some kind of distributed port scanning: You can scan a single host using multiple Wordpress Blogs exposing this API.
"
The bug is already reported on
Wordpress community
, but Softpedia
notice
that the ticket was closed at the time after someone argued that "there are so many ways to orchestrate a DDOS attack."
All the wordpress blogs are at risk,can be heavily abused by attackers. Since the Wordpress also supports URL credentials , the attacker can use a link like
https://admin:admin@192.168.0.1/changeDNS.asp?newDNS=aaaa
to reconfigure internal routers.
He also says that disabling the Pingback feature won't fix the solution ,the ultimate solution is a patch.