Anonymous group member "Stun" announce the leak of VMware ESX Server Kernel source code via twitter today. The
tweet
reads, "
WILD LEAKY LEAK. FULL VMware ESX Server Kernel LEAKED LINK #Anonymous #AntiSec
". VMware ESX is an enterprise-level computer virtualization product offered by VMware. The reason behind this wild leak by anonymous is that, Vmware continue producing on same level again and again which is not a good practice for better Security.
"Bullshitting people and selling crap. But it's time for Anonymous finally to deliver. Ofc VMware will try to make like this Kernel is old and isn't used in its recent products. But thanks god, there is still such as thing as reverse engineering that will prove it's true destiny." Hacker said.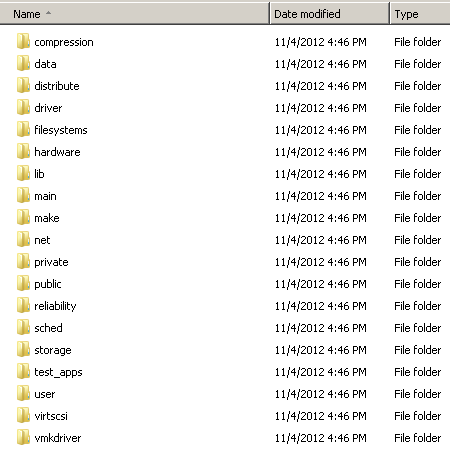 A 1.89 MB uploaded on torrent and titled "VMware ESX Server Kernel LEAKED". I have download the archive and file inside archive as shown above. Dump seems to be produced by reversing the product.
Before in Sep 2012 the
Symantec Norton Utilities 2006 source code
was also leaked by same member.
Update:
We just have an interview with STUN:
Q:
Whether its a reversed engineered version or original dump ?
A:
That's original version from 1998 / 2004 still used on several products. And as we are aware kernels don't change that often...
Q:
Do you think,this leak will seriously create any impact on VMWARE users? Like crooks can use the source to to reproduce something malicious?
A:
Leak aware the people about the drawback of products, they are paying for is shitless when it upto security.
Update:
VMware blog
post
published earlier today confirmed that code is real but its part of an old hack. that ,"
our security team became aware of the public posting of VMware ESX source code dating back to 2004. This source code is related to the source code posted publicly on April 23, 2012. It is possible that more related files will be posted in the future. We take customer security seriously and have engaged our VMware Security Response Center to thoroughly investigate.
"