Lulzsec

Exposed, Long Live Anonymous !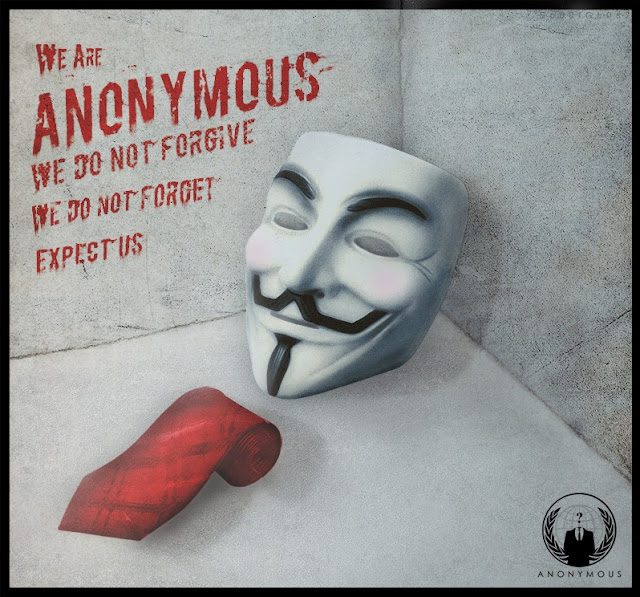 Lulz war ! Today Hacking group "Lulzsec" completed their
50th day and also announce the retirement of Lulz boat
. What are the Reasons behind this ? Lulz Security's rise to prominence has been extraordinarily fast.The hacking group first emerged in May and in the past few weeks has attacked the websites of some of the world's leading corporations and governments. The group specialises in locating websites with poor security and then stealing information from them and posting it online via Twitter account, well They have 278,429 Followers]in 50days.
To understand who/what lulzsec is, you need to understand where they came from. Everything originates from the chan (4chan/711chan/etc.) culture. It's a culture built around the anonymity of the internet. If your anonymous no one can find you. No one can hurt you, so your invincable.
According to Anonymous "
The problem with Lulzsec is that they lack the skills to keep it going. As such after SONY they couldn't get into anything. So they switched their focus to just releasing random crap that didn't mean anything. Then they started running out of things they could hack. So they put out requests for people to join them. That got them a few hits, and now they've switched their gears again to be ANTI-SEC
".
Sabu (Leader of Lulzsec)
and Topiary are the only two people updating the twitter and releasing stuff. The gn0sis kids are gone in hiding somewhere. So the team include :
Sabu, Topiary , Kayla , gn0sis , Uncommon, EEKDACAT.
LULZSEC skills :
We have seen that Lulzsec mostly hack random targets which are vulnerable and easily available on net via google Dorks. Now just check the Defacement section of "
The hacker news
" , you will get so much talented hackers of world, Then why these guys not having millions of followers ? Why these Indian, Pakistani and Albanian hackers don't get attention of Big media ? Its all because their aim was not to get Fame, they are testing their own skills and Learning from real world or whatever the other Reasons of hacks. Even
PBS (Public Broadcasting Service) & Writerspace Hacked Again by Warv0x
(AKA Kaihoe) . According to Warv0x (AKA Kaihoe) "
This wasn't done for fame or fun,just proving LulzSec aren't as goodas they think they are. I haven't rooted the box or been up to crack the hashes, I'm just proving that most of their attacks are very lame and basic (i'm pretty sure and automated) SQL injections and further privilege escalation, which is just matter of time.
" He also said "
Support for WebNinjas & Jester, good job at exposing them.Sad to mention, but I really agree with th3j35t3r & WebNinjas - LulzSec are just a bunch of script kiddies...
"
Possible Identity Released By A-Team via
https://pastebin.com/raw.php?i=iVujX4TR
1.) Uncommon(Richard Fontaine): GAWKER hacker
How to find Uncommon:
His USER/IP: Richard Fontaine richard@ks354873.kimsufi.com
ks354873.kimsufi.com is the server that hosts: https://cfyp.org.uk/
https://cfyp.org.uk/ is admined by: Daniel Rhodes-Mumby (https://cfyp.org.uk/2010/07/technical-issues-21st-july-2010/)
Daniel Rhodes-Mumby and Richard Fontaine are friends from school (check their facebooks).
We do not know if Daniel Rhodes-Mumby has anything to do with hacking, but he does allow Richard to bounce from his box...
Daniel Rhodes-Mumby (https://www.facebook.com/drhodesmumby):
Cashier at BrightHouse
Studying BA (Hons) Politics at University of Salford
Lives in City of Salford
In a relationship with Alisha 'Magikarp' Barton
Knows English, German, French
From Grimsby, North East Lincolnshire, United Kingdom
Born on December 4, 1991
Richard Fontaine (Uncommon)
(https://www.facebook.com/jarofdoom):
Studying Chemistry MChem at University College of Wales, Bangor
Lives in Bangor, Gwynedd
From Grimsby, North East Lincolnshire, United Kingdom
Sister's:
Charlotte Fontaine:
Bartender at Cleethopes Bowling Alley
Studied at Nottingham Trent
Lives in Grimsby, North East Lincolnshire, United Kingdom
Married to Melissa Scott - LESBOZ!!!
From Grimsby, North East Lincolnshire, United Kingdom
Natalie Fontaine:
Transport Manager at Ski France
Went to Caistor Grammar School
In a relationship
Richard Fontaine is also deaf and wears a hearing aid.
2.) EEKDACAT
How to find EEKDACAT:
EE Uses those Busy Box Bounces that were dropped in the lulzsec/gn0sis private channel logs (which were leaked).
bounce: 89-38-2-102.tcnet.com.br (189.38.2.102) Hacked Busy Box IP (from Nigg).
We back hacked him all the way back to his Home IP in Sartoga NY.
originating ip: 74.67.45.11 cpe-74-67-45-11.nycap.res.rr.com (saratoga ny)
Now this kid actually hacks stuff. He goes around and does his little google query hacking thing. Fing's his SQLinjections. He then goes and downloads the databases. This is the kid who helped Uncommon with the attack on Gawker.
3.) NIGG
His real name is TOM.
His real Name, Username, PC Name, and Home IP is: Tom Tom@Tom-PC 92.20.236.78
He is a minor hacker in the group. He is the one who got all the stolen routers that everyone is using.
4.) madclown aka BERRI
His real name is Peter. He claims to be Trans Gendered.
His real Name, Username, PC Name, and Home IP is: Peter mad@PETER-PC.gateway.2wire.net
He doesn't really do anything except have gender identity issues.
originating ip: CPE-124-183-112-15.lns14.ken.bigpond.net.au (124.183.112.15)
5.) Topiary
Probably the lamest one of the bunch. He doesn't actually do anything except give interviews.
There are plenty of logs of him all over the internet being a complete idiot. His "d0x" are all over the internet also. He tries to deny it but there are logs of him bitching about being d0x'ed int he #hq logs that Laurelai leaked.
Name: Daniel Ackerman Sandberg
Location: Sweden
Computer:
Handles: Atopiary, Gardenslayer, whirlpool
Profiles:
https://www.youtube.com/watch?v=0UmdcNqZmw8
6.) avunit
Dox:
Name: Christopher Ellison
Location: Colchester, Essex
Business: avunit(.com) as Media Manager 00441473705206
Computer:
Profiles:
https://uk.linkedin.com/pub/christopher-ellison/31/611/684
https://www.facebook.com/profile.php?id=701043505 ?
Sites:
Notes:
Dox confirmed by #hq logs where he says the dox posted are true
7.) Sabu : Lulzsec Leader
Dox:
Name: Hector Xavier Montsegur
Location: New York, New York
Race: Puerto Rican ?
E-Mail: sabu@prvt.org
Computer:
Handles: 548U, hectic_les, leon
IP: 199.68.198.129 (ssh-only.recklesstheory.com)
Profiles:
https://www.facebook.com/lesmujahideen ?
Sites:
prvt.org
8.) Tflow
Dox:
Name: Solomon Saleh
Location: London, UK
Job: Web Developer at Wikijob.co.uk
Computer:
Handles: timeflow, bottle_of_rum
Profiles:
https://www.facebook.com/dormitree
https://about.me/solomon2
https://www.linkedin.com/in/solomonsaleh
https://blog.kornar.com/
Sites:
Notes:
dox refinforced by facebook (computer science interests) and about.me (claims to be a hacker, londoner)
Dox:
Location: Wijnstraat 211 3311BV Dordrecht, Netherlands
Phone: (+31) 06 - 26 51 99 55
E-Mail: info@sven-slootweg.nl
Computer:
IP: @an-2A2E2EE5.adsl.wanadoo.nl
Profiles:
https://twitter.com/#!/joepie91
Sites:
Notes:
Name reinforced by #hq logs (he claims his personal site) and confirmed by LulzSec Exposed logs (mentions theyre his sites)
Name confirmed by twitter
Location reinforced by Lulzsec Exposed logs
Lulzsec affiliate, friend of Ryan